we are Not very fans of the TV Box but when a good one has the opportunity of coming to our hands we don't hesitate to try it. This time has been the turn of the TV Box Alfawise S92, a TV Box is very powerful with capability to play 4K and more of an ace under the sleeve.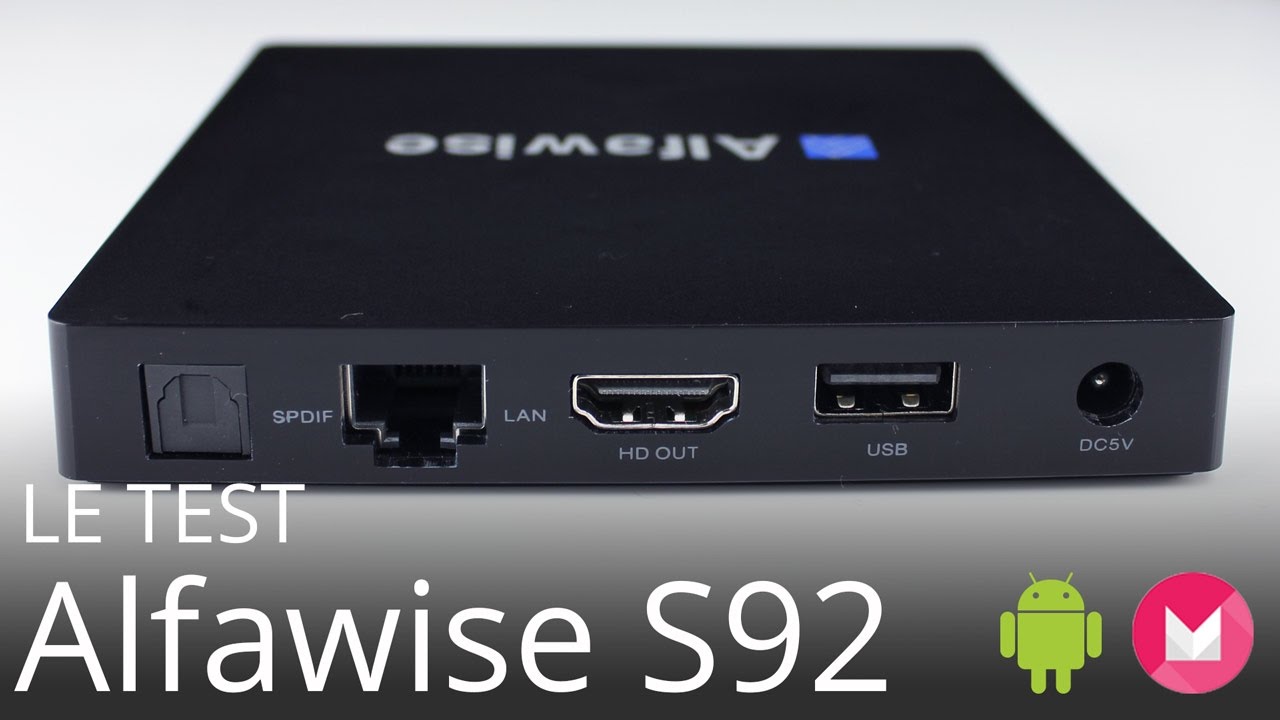 Before starting the analysis, in which we are going to be both plain, we would like to say that we have been amazed with the operation of this TV Box 4K, despite being very economical, you can buy it for 47 euros at GearBest, it is very powerful and we loved it. The truth is that few times when a product surprises us and this has been one of those times.
Alfawise S92: The analysis
Every time there are more TV Box for sale and their prices have dropped so much that it makes us difficult to choose a good. In Androidphoria we have already discussed the Zidoo X6 Pro, one of the best that has passed through our hands, but this is posited as a better alternative at a lower price. What is it?
first of all we would like to talk about the packaging, and its specifications, the TV Box does not disappoint and nothing more we see all that is in the box we got to scare them. They have not been forgotten nothing:
TV Box Alfawise S92.
remote Control without batteries (we have missed the batteries).
Cable for power supply.
HDMI Cable.
Manual.
Everything necessary and to a TV Box worth just to see what is happening inside her:
Processor 8-core Amlogic S912 to 2 GHz, the truth is that in testing, everything has gone as we had hoped.
2 GB of DDR3 RAM.
16 GB of storage.
GPU ARM Mali-T820MP3.
All running with Android 6.0 Marshmallow. Now, the design is of black color, a standard box made of metal and black. The design is not too attractive but it is also true that go unnoticed and in that aspect yes it complies without problem. In the TV Box, we only see the logo of the brand at the top and a small blue light when turned on.
on the other hand we find in the rear a hole for the power supply of 5V-2A, which carries the device, HDMI input, a USB input to the RJ45 network connection and input to the optical port. On the side we find the entry for the microSD and another input for a USB, we can connect here the mouse or keyboard. The Alfawise S92 has a good WiFi connection even though there are no antennas, and dimensions of just 11 x 11 x 1,70 cm with a weight of 179 grams.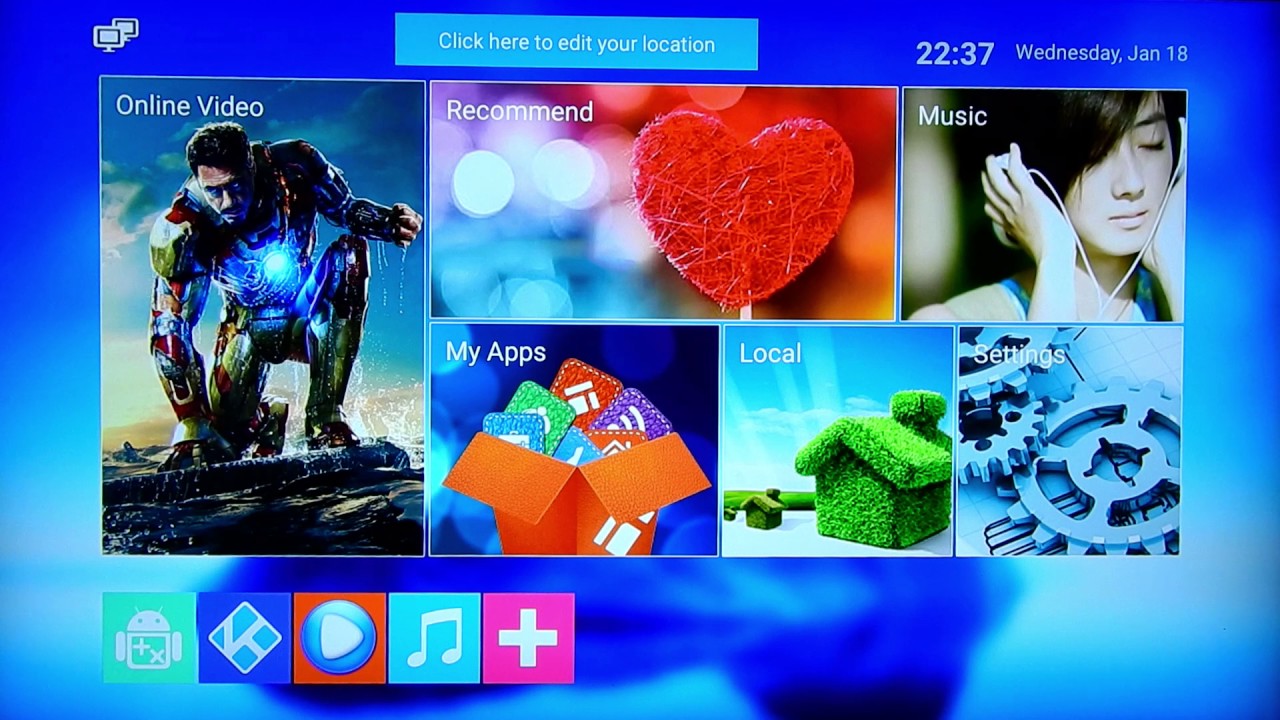 Performance of the Alfawise S92
This TV Box is powered by a very powerful processor, the Octa-Core Amlogic S912 to 2 GHz. THE CPU is aided by a GPU Mali-T820MP3, its 2 GB of DDR3 RAM and 16 GB of storage. To turn to connectivity, the TV Box has Bluetooth 4.0, WiFi AC dual band, and the LAN port.
What most attracts the attention is that comes with Android 6.0 Marshmallow pre-installed and Google Play which allows us to download any app from the Internet, virtually anything. It also brings KODI pre-installed and that is an important addition but it is best to install applications that allow us to see anything (each one can improvise with apps like Pelismagnet or simply, Netflix).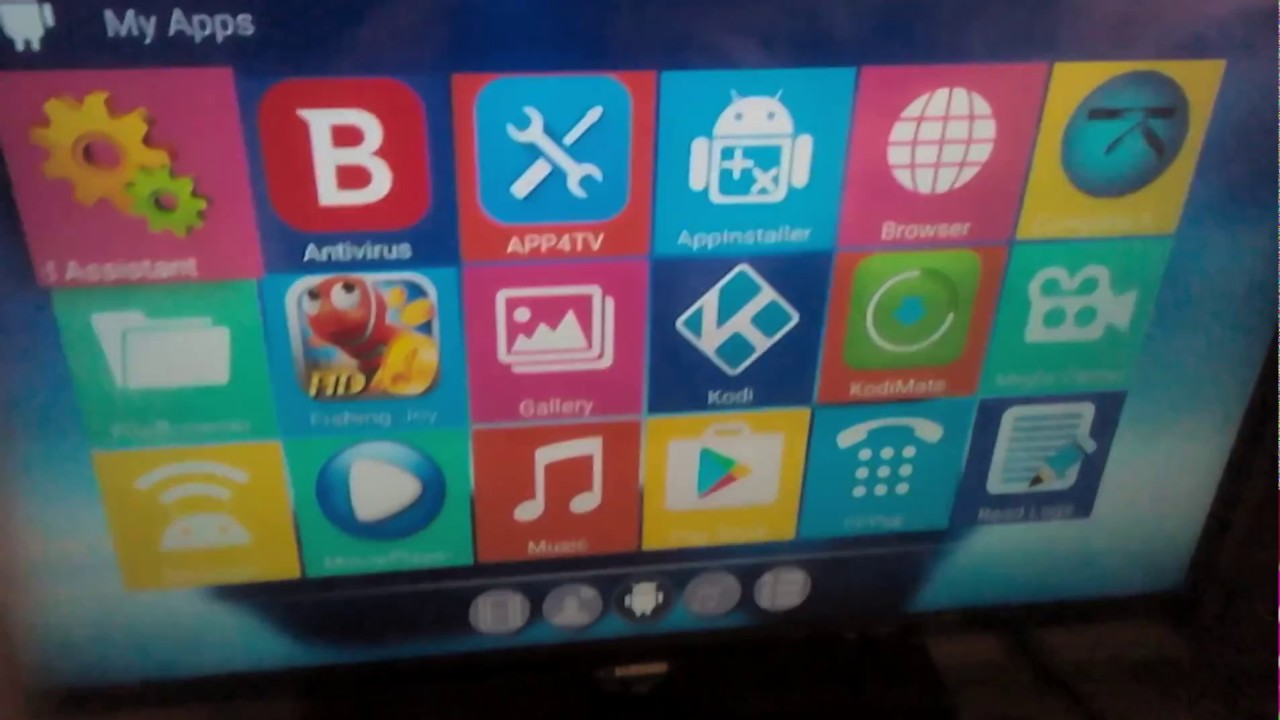 After you test the TV Box we've noticed that works really well, holds without problem the videos in 4K at 60 FPS but is not compatible with the output of surround sound and this is where the Zidoo that we have tested previously takes strength although this is only useful if you have a computer with a Dolby Digital or Dolby DTS.
The interface is clean but it is not at all translated into Spanish, although it does set 100% to the operation with the remote control. For applications such as Netflix (without the app of Android TV that you can also install) we have to use the mouse but it is going really well. We tried to sail with the by Androidphoria and without any problem, now, to browse the Internet it is best to to connect a keyboard and a mouse although there are some very cheap.
Conclusion on the Alfawise S92
The Alfawise you can buy on the button that we leave at the end for a very cheap price. It is true, is not the best that we have tested but yes it is true that it is the best for less than 50 euros that we have seen.
Alfawise S92 has plenty of power with an octa-core processor, 2 GB of RAM and 16 GB of storage. In turn we can not forget that it takes Android 6.0 Marshmallow installed and comes with Kodi 17. To your time the software is updated via OTA and easy way to have everything that everyone needs.
If you have a TV with 4K, and want to give it a new life at a very cheap price this is the best solution that we've found to date. It is true that the Zidoo that we analyzed was compatible with the surround sound but most of us don't have one of these machines at home so that you don't usually miss something like that.