The Galaxy S10 is one of the most popular mobiles today. The smartphone has become a trend. That is why we will tell you everything you have to do to make your mobile look like an S10. You can have the same icons, wallpapers, widgets, and more. Best of all, the procedure is very easy, it will only take a few minutes.
How can I turn my Android phone into a Galaxy S10? What should I do?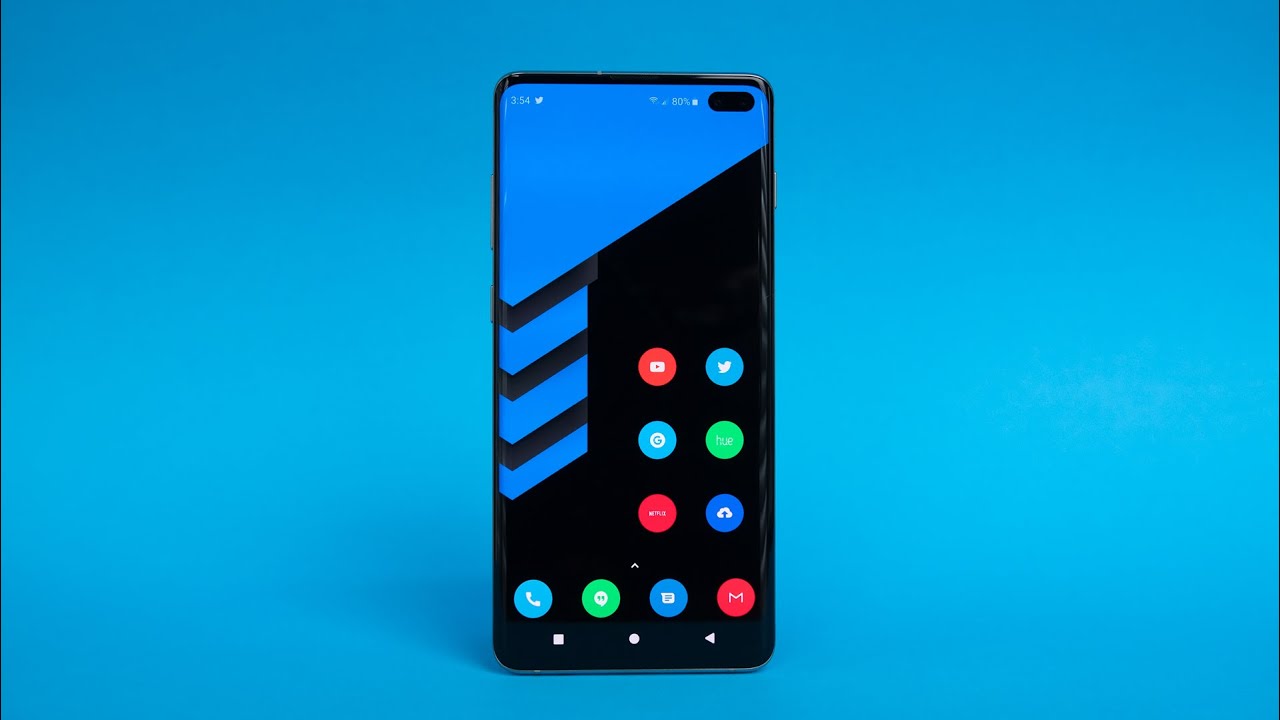 You have to complete a series of very basic steps so you can turn your smartphone into an S10.
So you can use the same Samsung icon grid you must install a Launcher. The best you can download for your mobile is Nova Launcher since it always performs great.
to download QR-CodeNova LauncherPrice: Free
In case you do not know, Nova Launcher has been updated to version 6.0 and now has a search bar, here we give you all the details. So you will know what each of the new features of this useful app are.
Now, once you've downloaded Nova Launcher you will have to count on the Galaxy S10 icon pack (One UI). So you can make your mobile interface much more similar to those of the S10.
to download QR-CodeOne UI – icon pack Price: Free
Another important factor so that your mobile can have an appearance much closer to that of the S10 are the wallpapers. So you can give more customization to your smartphone. In AndroidFileHost you can download all the wallpapers with excellent quality of image.
Download | Galaxy S10 Wallpapers
Finally, to give a special and unique touch to your mobile, you can not miss the weather widget and classic clock of the Galaxy S10.
to download QR-CodeWidget the weather and simple and pure clock Developer: defer Price: Free
Steps to turn your Android phone into a Galaxy S10
At this point what you have to do is the easiest. So don't worry.
Once you install Nova Launcher you must enter Settings – Desk – Desktop grid – 5 × 4. Now you will have the S10 icon grid.
For set the icon pack of the S10 you must enter the Nova Launcher settings. Then enter Appearance – Icons style. Choose as default option One UI icon pack.
Now too you must change the style of the Google search bar so that it is identical to that of S10.
Enter the Nova Launcher settings.
Go to Desk.
Click on Search bar style.
Go into Bar color. Choose the White color.
Now press on Logo style. You will have to choose the first Google G.
Finally you must place the search bar on the third row of the desktop. Will have to stay above the second row of icons and in the first row of the dock.
Widget layout and wallpaper
Now that you have configured the launcher you must enter the widget menu. There you will find the app of the time you have downloaded.
You just have to choose the widget named Climate.
Click on the widget and put it on top of the search bar.
Now you must place it in white. To change the color enter the weather app – Settings – Source color temperature: #FFFFFFFF – pure white. And that's it.
Finally, you will have to place one of the Galaxy S10 wallpapers that you have downloaded There is no secret here, just choose the one you like best and now your Android phone will have already become an S10 in just a few minutes.
Before concluding, if you are interested in buying a Samsung Galaxy S10. Here we offer you a useful comparison between the Galaxy S10 vs Xiaomi mi 9 vs OnePlus 6T. So you can have a clear vision and you will know if the S10 is really worth it.