Google Photos It is an application that comes by default on our Android and It has a lot of very useful functions to save and manage our images. However, due to ignorance, we often end up installing another more limited app that we initially thought was superior.
That's why today we decided to bring you 10 excellent tips and tricks with which you can get the full potential of Google Photos.
Share links to an image in Google Photos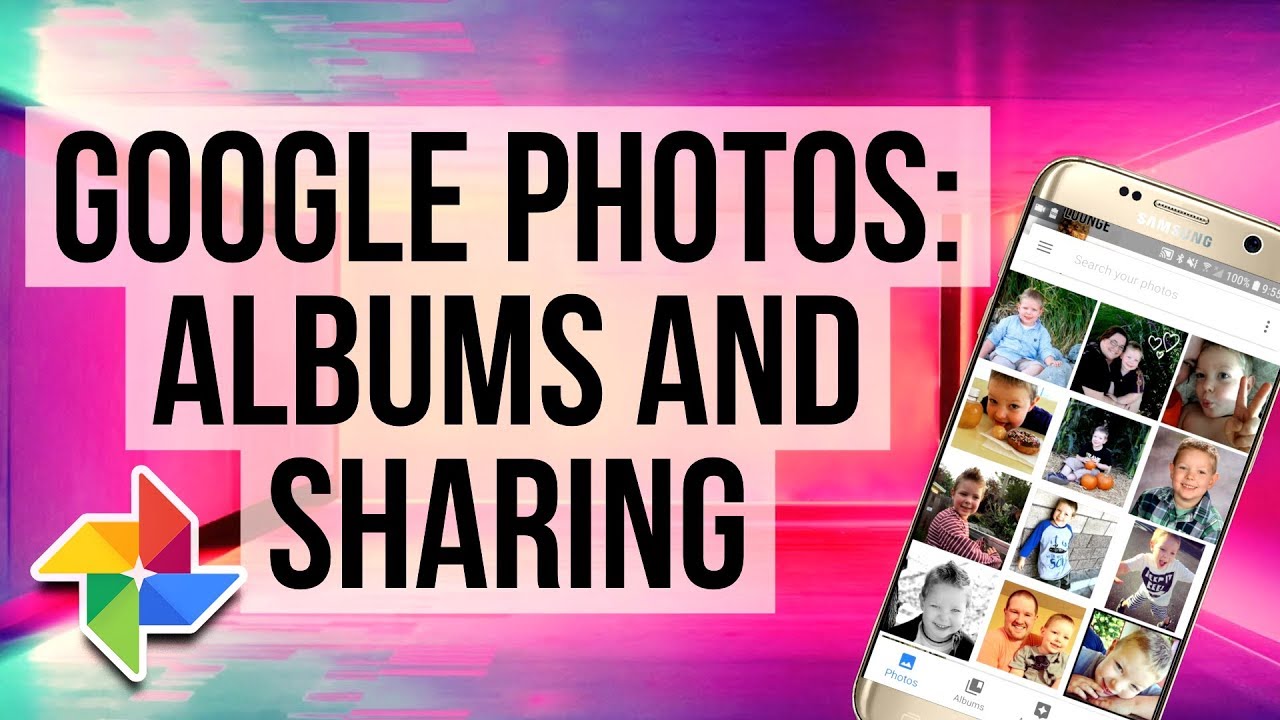 Google Photos It allows you to create a link for the specific image you want to share with your friends or family. Simply sharing the link will allow users to see the image, so you should be careful when choosing who you send it to.
Enter to Google Photos
Select image What do you want to send?
Click on the icon share.
Choose the option Create a link.
Ready, the link will be copied and you can share it through any social network or text message.
Search for an image within your files
The application not only classifies images on your device, but also Search through all your albums the photo you want. Let's say you took a picture of your dog on the beach and would like to see her later. All you have to do is touch the search bar at the top of the application and type, dog on the beach.
It is very simple and useful when you have many images saved. Although we must tell you that not 100% effective But it is certainly very useful.
Facial recognition to sort images in Google Photos
This feature is simply amazing. The application analyzes all the images on the device to detect faces, once it detects several faces of the same person, automatically create an album for that person in the People category.
The facial recognition feature works very well. To view all people's albums, you must do the following:
Go to the tab Albums located in the bottom bar and you will see the category People.
Enter and choose the person's album what do you want to see.
Free space in Google Photos
The free space function in the application Google Photos is really useful. The app detects the images that have been backed up to your disk and, therefore, displays a pop-up window to suggest that you free up space.
Since the photos have been copied to your Google cloud, deleting them from the device would help you free up some storage. You just have to enter the application menu located on the left side and press the option Free up space.
Delete images that are not important
Google Photos has a function that detect any image that may not be important to you, like old memes, screenshots, blurry images, etc.
This can be very useful, since you don't have to scroll carefully through thousands of images to try to eliminate the ones that don't interest you. The application automatically displays a pop-up window to perform this function when you start it.
Add friend account
If you constantly find yourself sharing images with your partner and are tired of sending each image using a messaging or WiFi application, then the function of Add friend account It is definitely worth it.
When adding a friend's account, you can configure a folder or album that you want to share at all times. This means that every time you add an image to that folder, your friend can also see it.
Enter the menu on the left
Click on Add a friend's account.
Choose friend With what you want to share your images and voila.
Backup your photos in Google Drive
Google Photos allows users to backup all your images on Google Drive. You can use the backup function for free, although with limited storage.
You can configure the folders you want to backup from the wizard Google Photos located at the bottom of the app.
Create an animation with Google Photos
The Google Photos app also has a fun feature to create a slide show with your images. For using it is very simple.
Use the wizard located at the bottom of the app.
You will see the option Animation, press it.
Choose the images that you want to include and then press create.
Created a collage with your photos
The app also you allows to create a collage.
All you need to do is enter the assistant of the app.
Select from 2 to 9 images that you would like to include in the collage.
Then, click on create. Google Photos will automatically create the collage for you in less than 30 seconds.
A simple and quick way to make a collage of your images, although we must tell you that you have no options to customize it.
Recover deleted images with Google Photos
One of the most frustrating things is accidentally deleting an important image. We spent countless hours trying to find a backup copy where it is located. But if you are using Google Photos you don't have to worry.
Deleted photos go to a Trash from where they can be recovered.
Simply, enter the menu of the app from the 3 lines in the upper left.
Press on the Trash.
Choose the image [s] you want to recover and press the reset option.
It is worth remembering that deleted images remain in the container for 60 days, then they are permanently removed.
Another excellent feature of Google Photos is edit videos, If you want to know how to do it, click here.