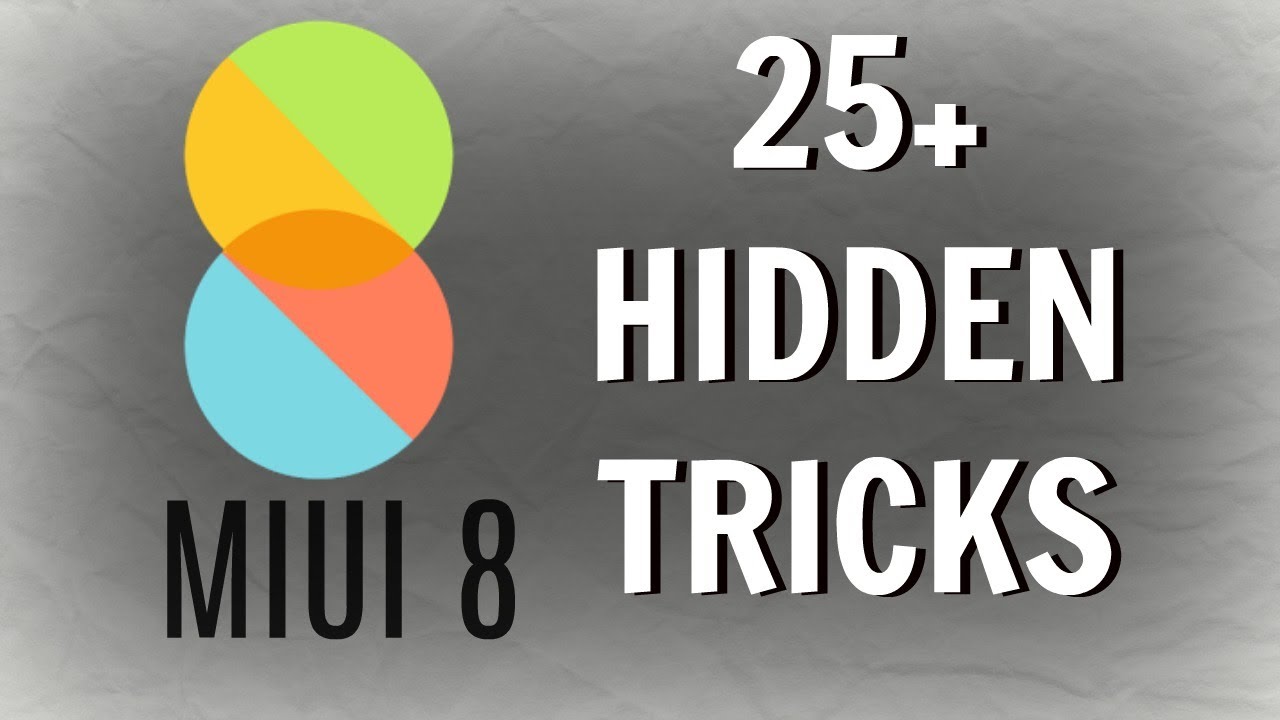 These are the best tricks for your Xiaomi
If you have a Xiaomi, it's time for you to learn all the Great things you can do with him. There are many tricks that are very useful, and that you may not even know. Once you learn them, it is possible that the Xiaomi become one of your favorite mobiles.
Use the universal settings search
With the universal search engine you can find any of the options that you want without looking like crazy. So that you do not get lost when looking for some adjustment, it is advisable to use the search bar. This is at the top of the configuration options.
Activate the Floating Ball
One of the coolest things that can be used in a Xiaomi is the Floating Ball. It looks a lot like the iPhone Asistive Touch, but it is more comfortable. To activate it, just do the following:
Go to Configuration.
Walk into Additional Settings
Click on Floating ball
Activate the Floating Ball.
Then you have to go to Select Shortcuts.
Place the applications or actions that you want to be in the Floating Ball.
The Floating Ball will be activated immediately, and will always be on the screen. To use it, just press on a small curve that will be on one side of the mobile. There all the shortcuts you have chosen will appear.
Save your data
If you want to save your data, do not worry, you can do it thanks to your Xiaomi. To restrict data you must perform the following steps:
Go to the application of Security.
Click on Use of Data
Walk into Restrict the use of data.
Select the apps you don't want to use data.
Limit data usage
You can also limit the data to save much more:
Go to Use of Data
Click on Set Data Limit.
Select Peak Data Limit.
Place the daily limit of the data.
Improve the sound quality of hearing aids
You can improve the sound quality by using headphones:
Go to Configuration.
Walk into Additional Settings
Select Hearing aids and Audio Effects.
At Equalizer You can customize the audio quality to make it sound better.
Change mobile language
If you want to change the language of your Xiaomi, you'll be glad to know that it is very easy to do so:
Go to Configuration.
Login to Additional Settings
Then go into Languages ​​and Tickets.
Choose the desired language.
Take screenshots with 3 fingers
Without a doubt, one of the most striking things that the Xiaomi have, is their original way of making screenshots. By activating this function, you can capture by sliding 3 fingers on the screen. It is extremely useful, and fast:
Go to Configuration.
Walk into Additional Settings
Click on Quick Access to Buttons and Gestures.
Then go to the option of Perform Screen Capture.
Choose Swipe Down 3 Fingers.
This will activate the function, and just by swiping 3 fingers down, a screenshot will be made. If you do not want this option, you can also choose others, such as capturing with button combinations.
Record screen
With a Xiaomi you can also record the screen without having to download any app. You can do tutorials, or gameplays with this excellent function that the mobile has. Just do the following:
Search for the application called Screen Recorder (It is orange and has a camera as an icon).
Once you open it, you must press on the red circle which is in the lower right part of the screen.
The application will immediately close, and leave a small red button that says Start.
For start recording, just press the button.
When finished, press the button again.
The video will be automatically saved in the application gallery.
Use your Xiaomi as a remote control
Do you want to use your Xiaomi as a remote control? Yes, it can be done, you don't have to download any application, and it syncs with:
TV.
Decoder
Fan.
DVD player.
Projector
A / V receiver.
Professional cameras.
Smart boxes
Steps to synchronize the Xiaomi remote control with the devices
It is very easy, you just have to synchronize the mobile, we will give you as an example, the synchronization of a TV:
Open app My remote.
Select in Add Remote Control.
Choose the type of device, in this case the TV.
Select the Brand type.
Perform all the steps requested by the application until the mobile is synchronized with the TV.
Activate read mode
If you spend a lot of time on your mobile, or the clarity of the screen bothers you, it is best to use reading mode. To activate it, you must follow these steps:
Go to Toolbar.
Find the Reading Mode. If it is not, it can be added in the option that says More.
Activate Reading Mode with one touch.
Programmed on / off
If at any time you need your phone to turn off and on at a specific time, you'll be glad to know that there is a function that takes care of this. It is quite useful when we want to save battery, or to use the mobile only when necessary:
Go to Configuration.
Then Battery and Performance.
Walk into Energy.
In the upper right corner there is a gear icon, you must click there.
Tap on Programmed On / Off.
Select the time at which the Xiaomi will turn off and on.
Accept by pressing in the upper right corner.
Quick Settings
If you want to enter the quick settings to activate functions, or to deactivate notifications, you must do the following:
Open the toolbar sliding down.
First there are the basic functions, such as activating WiFi, Flashlight, silent mode, reading mode, capturing, and others.
Then there is the brightness adjustment.
Finally, the notifications you have can slide them to the left. Here you can disable notifications of a specific application, or also postpone them to appear later.
Save battery
Another useful thing that MIUI has, are the tools that serve to control the power of the phone. If you manage to master this section, you can save more energy, and optimize the performance of your Xiaomi:
Go to Configuration.
Then Battery and Performance.
Walk into Select Apps, and restrict applications that are in the background.
Now go into Energy, wait for it to scan, and click on Add Mins.
With this, you can save your battery a little more.
Password in applications
To improve the protection of your Xiaomi, you can add passwords to any application. You can keep your social networks blocked, and even the games you have:
Go to Configuration.
Then to Apps lock.
Place a password and register the fingerprint.
Select the applications you want to block.
That simple you will have blocked applications, and your Xiaomi will have more security if you do not want someone to check something.
Single hand mode
Sometimes you need to use your mobile with one hand, and sending a message can be difficult because of the large screen of the mobile. That is why there is a hand mode, which is extremely useful, and is easy to activate:
Go to Configuration.
Walk into Additional Settings
Click on Single hand mode.
Activate the function.
Select the type of inch to which the mobile will adapt.
To put a hand mode, you just have to swipe quickly from the start button towards one of the two side buttons. This will make it easier to operate the phone when you can't use both hands.
Second space on the phone
Xiaomi phones also offer a second space that is very useful when you have Dual SIM. You can have two phones in one if you activate this function, and it is done as follows:
Open application from Security.
Go down until you find the section of Tools
Click on Second Space
Activate Second Space.
Choose whether to activate with a password or with direct access.
Ready, immediately the second mobile space will open, where you can download other apps, and add new accounts. To return to the main space, just click on the blue icon of the phones.