Performance and load test tools When you need to test the performance of a network, you must use the right tools. In fact, this is true for most activities. For this reason, we bring you the best tools so you can be aware of any incident with your network and your Internet connection.
So let's take a look at the performance and load test tools. More specifically, we will review some of the best network performance tools and load tests there are. And since the concept of performance and load tests is somewhat vague, you will soon discover that the tools are varied.
Performance and load tests explained
More than anything, network performance is a matter of user perception. And as such, it cannot be easily tested. However, the perceived performance of the network is directly affected by several factors that can be tested. The first two are bandwidth and performance. The first refers to the load capacity of a network.
As an analogy, consider it as the number of lanes on a road. Performance, on the other hand, refers to the actual use of available bandwidth. To maintain our previous analogy, a four-lane highway could have a "bandwidth" of 4,000 vehicles per hour, but its current "performance" could be only 400 vehicles per hour or 10% of its capacity.
Latency, delay and fluctuation are other factors that affect the perceived performance of networks. Latency refers to the time it takes for data to travel from origin to destination. It is mainly a function of the signal travel time and the processing time in any node it crosses.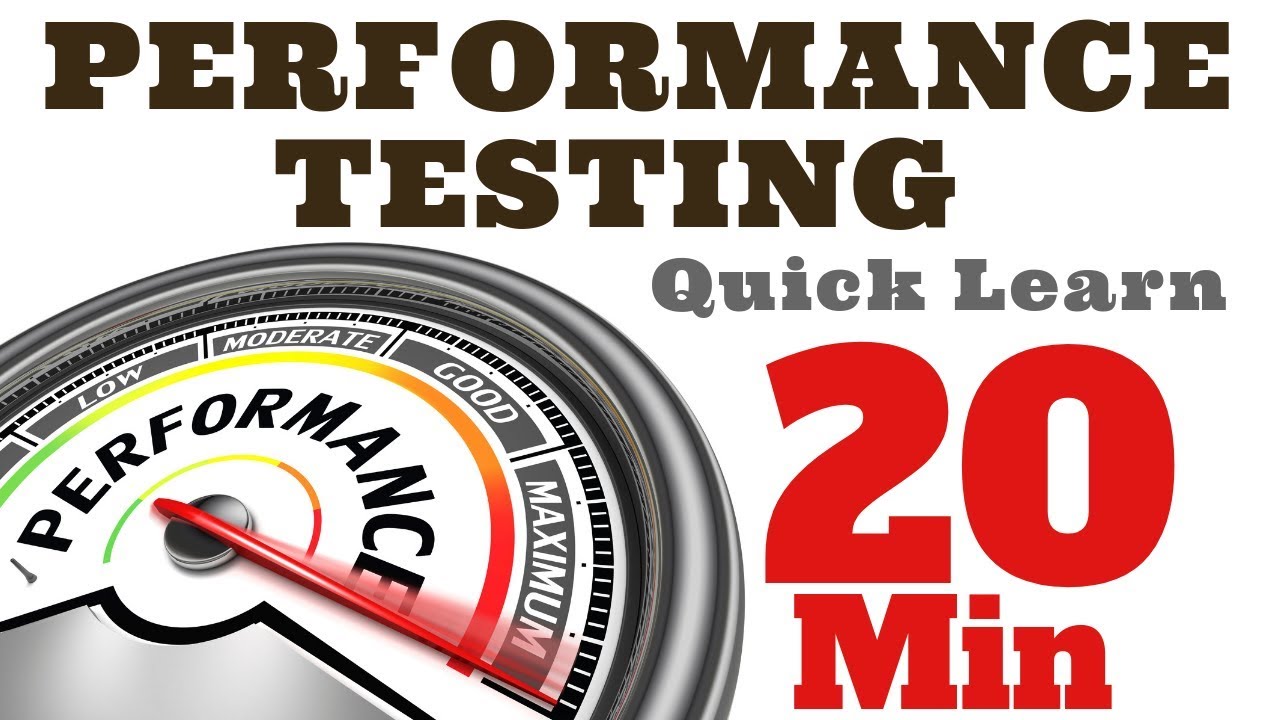 It is a physical limitation that cannot be reduced. The delay, on the other hand, can sometimes be improved. It has to do with the time it takes for network equipment to process, queue and forward data. A faster and more powerful team will generally add less delay to the transmission. As for the fluctuation, it refers to the variation in the delay of the packet at the receiving end of the network.
Real-time traffic is particularly affected because it can cause data packets to get out of sequence. In the case of voice over IP. For example, this could result in unintelligible speech.
The best performance tools and load tests
Now you will have some of the best performance tools and load tests. Similarly, attempts have been made to include several types of tools for several reasons. First, we wanted to give you an idea of ​​the variety of tools available.
And since each person's needs are different, reviewing various types of tools increases the chances of one of them matching your needs.
1.- SolarWinds WAN Killer
SolarWinds is a kind of famous name in the field of network management. The company is known for manufacturing some of the best network management tools on the market. Your flagship product: Network Performance Monitor is generally recognized as one of the best network bandwidth monitoring tools available.
And to make matters even better, SolarWinds is also the company behind several free tools, each of which covers a specific need for network administrators, such as the famous SolarWinds TFTP Server or the Advanced Subnet Calculator.
The WAN Killer network traffic generator, which is part of the SolarWinds network engineer's toolkit. It has the sole purpose of generating network traffic. The idea is that administrators use this tool in combination with performance testing tools, thus testing performance in high traffic situations, something that many tools do not do on their own.
2.- LAN Speed ​​Test
TotuSoft LAN Speed ​​Test is a simple but powerful tool to measure the performance of file transfers. As well as hard drives, USB drives and network speeds. All you need to do is choose a destination on the server where you want to test the WAN connection.
Then, the tool will build a file in memory and transfer it both ways while measuring the time it takes. Then perform all the calculations for you and give you an evaluation of the transfer performance.
Also, you can choose a PC that runs the LAN speed test server instead of a shared folder as the destination. This effectively eliminates the disk access component of the equation, giving you a true measure of network performance.
The tool is initially configured in its Lite version, with limited functions. To access the advanced features of the standard version, you must purchase a license that is available for only USD 10. With quantity discounts available. The tool is portable and will run on any version of Windows. From Windows 2000 onwards.
3.- LAN Bench
Although the website of its developer is no longer active. LAN Bench by Zack Saw is still available to download from various websites and you should have no problem finding it. It is a free and portable TCP network benchmarking utility. The tool is based on Winsock 2.2, a fairly old framework but with a minimum CPU usage, which is a good thing.
You can be reasonably certain that poor CPU performance will not arrive and will contaminate your network performance test results. All the tool does is test the performance of that network between two computers, but what it does works well.
You must run LAN Bench on two PCs, at any end of the network segment you wish to test. One instance runs as the server and the other is the client. The server side does not require configuration. All you need to do is click on the "Listen" button.
The test configuration of the tool is done on the client side, before starting the test. You must specify the IP address of the server and you can set various test parameters. As the total duration of the test, the size of the package used for the test, as well as the connection and transfer mode.
4.- NetIO-GUI
NetIO-GUI is actually a free front-end for the NetIO cross-platform command line utility. Together they form a very powerful performance test tool. It can be used to measure ICMP response times, as well as network transfer speeds for different packet sizes and protocols.
All results are stored in an SQLite database and can be easily compared. This Windows tool is available as installable software or as a portable tool.
To run tests, you need two instances of the tool, one at each end. One side will run in client mode while the other will run in server mode. Using it is quite simple, once you have it running at both ends, click on the start button on the server.
And on the client, simply enter the server's IP address and choose the protocol (TCP or UDP) you want to use to run the test. Start the test and let NetIO test the connectivity using various packet sizes before it returns the test results.
5.- NetStress for network performance
Initially created as an internal tool by Nuts About Nets, NetStress is now offered to the public. It is another simple and free network benchmarking tool. And, as you would imagine by name, it's about load tests.
Like most other similar products, you will have to run the tool on two computers at each end of the network you need to try. It is somewhat easier to use than other tools because it can automatically find the receiver's IP address.
6.- Aida64
Aida64 But this previous version is still very popular and easy to find. Aida is a hardware information and benchmarking tool that can perform many different tests.
The reason why this specific version has appeared on this list is because it includes an excellent network reference tool. That is no longer available in Aida64. Make sure you get the correct version. Using the plug-in is easy and can be started from the add-ons menu of that tool.
7.- Performance Test From PassMark
PassMark's PerformanceTest is a benchmarking software that completes computer performance. It was included in this list because it presents an advanced network test tool. Which is very interesting that can be used to run network performance tests.
The tool can run tests on IPv4 and IPv6 networks and will allow users to set the size of the data block used for the tests. It will also allow you to enable UDP bandwidth limitation if you wish. The network module is well hidden within the PerformanceTest application. You can access it by clicking on "advanced" and then on "Network". From the tool menu bar.
8.- Wireshark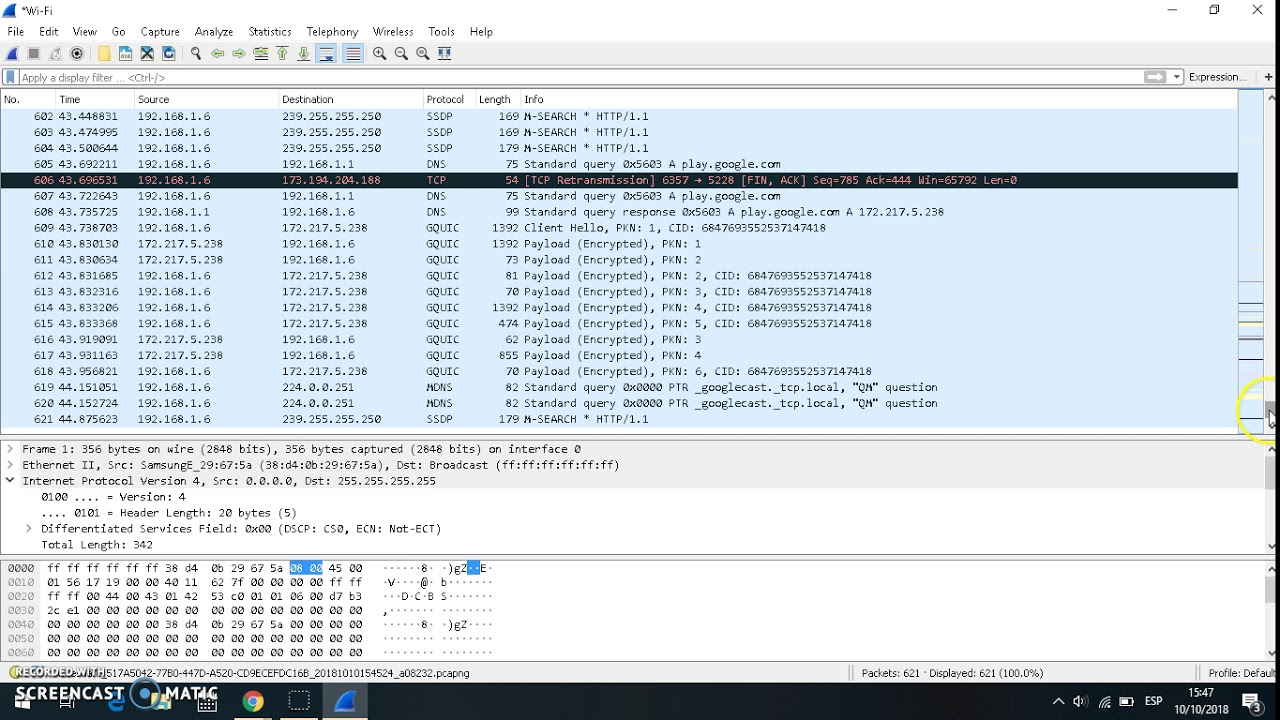 It is one of the best network troubleshooting tools and can be used together with other tools to see the exact impact of various load situations on network traffic.
While Wireshark has a steep learning curve. It is worth learning, as it will prove over and over again to be an invaluable tool for many network troubleshooting tasks. It is definitely something that should be part of the toolkit of each network administrator. And given its price, it's free. So there is no reason not to use it.