This week I've seen our Samsung Galaxy S7 had a problem, because while trying to connect to a WiFi network AC which operate at 5 GHz this does not I went out in search of mobile. The same thing happens with the Galaxy S6 that is not able to connect to networks WiFi AC 5G.
Yes, many users are seeing that the Galaxy S7 is not able to find networks WiFi AC which are in the 5 GHz band and have that connect to the alternatives (if any) in the band of 2.4 GHZ. Sometimes connect to the 2.4 GHz can be beneficial because there really is more range (but less power in some cases) but we have found the problem.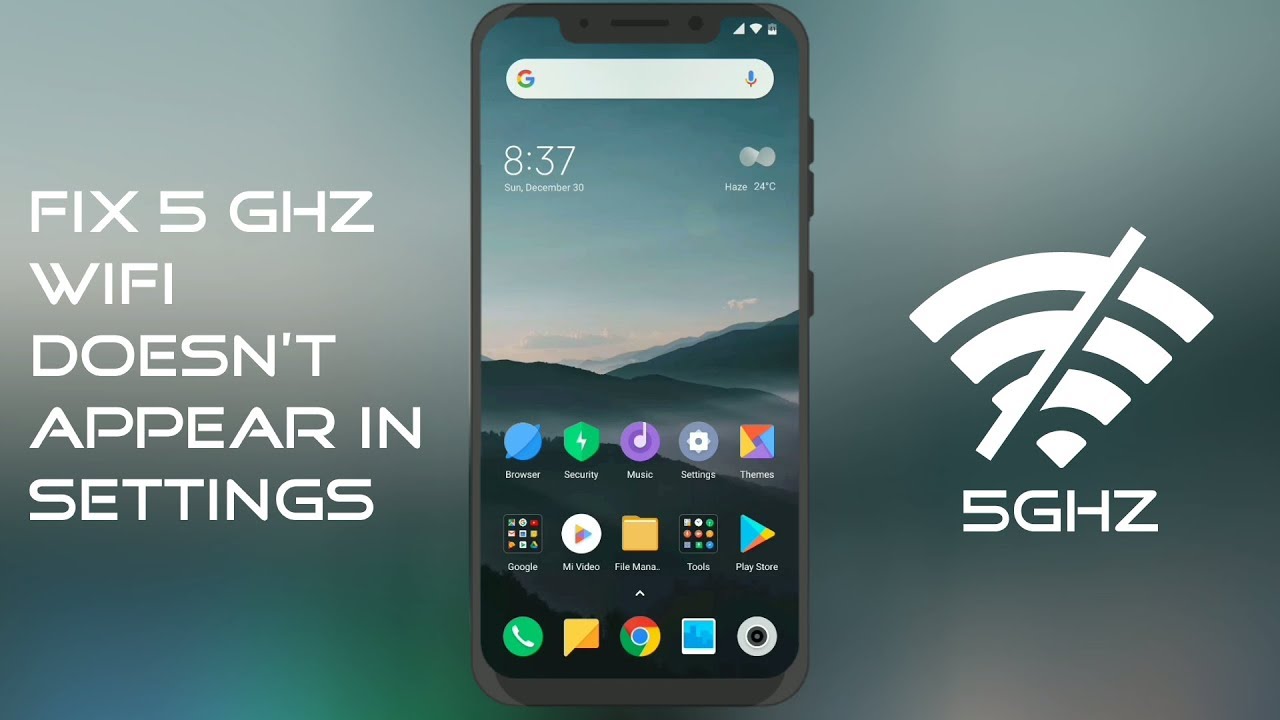 why can't I connect to a network 5G with my Galaxy S7?
The Galaxy S7 (this tutorial also works with the Galaxy S6) is able to connect to networks WiFi AC 5 GHz but is only able to find the networks 5G on channel 36. Yes, we don't know why Samsung has put this limitation in the terminal but if the network 5G is set to channel 36, the mobile detects it and is able to work with it without problem, otherwise the Galaxy S7 is not able to find the network 5G.
we do Not know why there is this problem but we have also seen in Internet forums that there are people that is capable of connect without problems to networks 5G although we do not know if these are using different channels or have been lucky enough to connect to a network with WiFi AC using this same channel.
will Only work with the networks to 5G on channel 36
There is no assumption, we ourselves have done the test with the router Xiaomi setting the channel of the WiFi AC in the channel 36 and connects and works without problem, if the network is not in this channel, the mobile is not able to connect to the WiFi AC and not even detected.
The problem is not the router we have of other devices that connect without issue to the band of the 5G in any channel available as the Xperia M4 Aqua, for example. It is not really a problem, but a limitation of Samsung but it makes little sense to limit the channels, we have not discovered why Samsung has done so.
Possible problems when trying to connect to A Wi-Fi in the 5 GHz band and how to fix it
Modern routers today allow us to connect to the 5 GHz band and the 2.4 GHz band. There are differences and in some cases it will be better to opt for one option than another. The problem is that they don't always work properly. Sometimes problems can arise when connecting our equipment know what are the possible problems when trying to connect to Wi-Fi in the 5 GHz band and what we could do to fix it.
Problems connecting to Wi-Fi in the 5 GHz band
One of the first and most obvious problems is that the devices are not compatible. It may happen that our mobile, for example, cannot connect to the 5 GHz band and only accepts the 2.4 GHz band.
But it can also happen that it is the router itself that offers no more than one band. It is true that the most modern are practically all double band, but we could come across a device that is not. This way we would have trouble connecting to 5 GHz Wi-Fi because it just doesn't offer it.
Too much distance with the router
One of the main limitations when connecting to Wi-Fi in the 5 GHz band is distance. It is much more sensitive than the 2.4 GHz band. That's why if we experience problems with our devices it may be because we're too far away or there are walls or walls in between.
The solution in this case is simple: try to approach the router or modify the place where we have it. We recommend that you are in a central space of the house, in an elevated place and away from other devices that may interfere.
The 5 GHz band is not enabled on the router
Another problem that we may encounter is that the 5 GHz Wi-fi band is not enabled on the router. Maybe because of some bad configuration that we've made, some device failure or that came from the factory.
If we see that the 5 GHz Wi-Fi network does not appear when we try to connect, one of the things we can try is to enter the router and see that it is really enabled.
You're connected, but you don't know
We may look for Wi-Fi and not look at the 5 GHz band option. This would give us to think that it is not enabled, that there is some problem and we cannot connect. However there are smart routers that are able to automatically connect us to one or the other band depending on the circumstances.
Outdated drivers
Something common and that not only affects the fact that we connect to Wi-Fi in the 5 GHz band, but also the proper functioning in general. We should always update the router and our devices to the latest versions. On the one hand by performance and have the latest improvements; on the other hand also for safety.
If we have problems connecting to Wi-Fi in the 5 GHz band, one thing we can do is make sure we have the network card drivers up to date. We leave you an article where we explain how to properly update the network card.
DFS channels incompatible with all cards
Finally, one problem that could also be present is the incompatibility of DFS channels with our card. This can occur with channels called DFS, which are channels 52 onwards, and also "high" channels from 100 onwards. DFS channels may not be compatible with all devices. It's something we have to rule out to try to find the fault.