There are a lot of PS4 games available, but not all of them are suitable for children. That is why we have gathered the best games of the PlayStation 4 console for them. In this list you will find a good selection of best video games of PS4 for children, separated by age group. Whether you're looking for family games on PS4 Pro, or just something that isn't violent.
Video games are a universal entertainment, and the best-selling console has an obligation to offer games to all players. Sony likes to show off its games for the whole family, so let's check if it's true. We have selected the best PS4 games for kids, giving priority to those who have come out in recent months.
The title is a bit misleading, because these games have quality and depth to please all ages. So put aside the prejudices and get ready to enjoy with the best PS4 games for kids.
On the PEGI rating of video games
The PEGI (Pan European Game Information) rating of video games is an guidance indicator of the type of content that may appear in the game. Factors influencing PEGI classification are for example: violent scenes, offensive language, horror scenes, sex scenes, drugs, discrimination, or if for example includes the option to place online betting.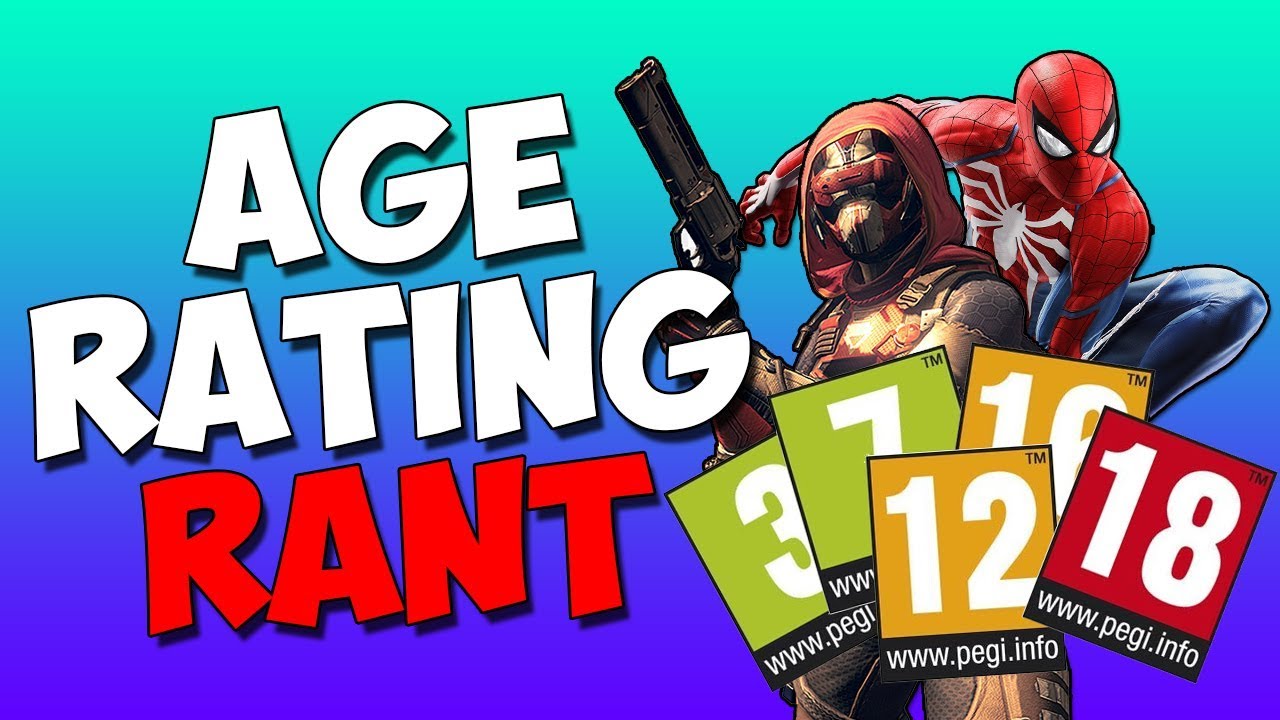 The PEGI indicator is usually quite conservative. The choice of a certain game will depend on the maturity of the girl or boy, rather than the age. Above all it is important that the child knows how to distinguish that what appears in the game is only fiction, and that it clearly separates what happens within the game from reality. This is also part of the education you receive in your family environment.
Games rated PEGI up to +12, and even up to +16, are usually quite 'soft' and their ranking is based mostly on scenes that may contain some violence. But the last word must be held by the parents or guardians of the child.
On the other hand, keep in mind that some games can have a very complex gameplay, both in terms of handling and the structure of the game itself or its rules. It's a matter of common sense here. From 10-11 years I think most children can play and enjoy the most common games.
ESRB Age Ratings
In 1994, the Entertainment Software Association (ESA) established a ratings system to evaluate video game content called the Entertainment Software Rating Board (ESRB). This was done with the intention of assigning titles a certain category depending on the type of content that can be found within the game.
ESRB has delivered guidelines for the big companies in the video game industry, independently classifying its content.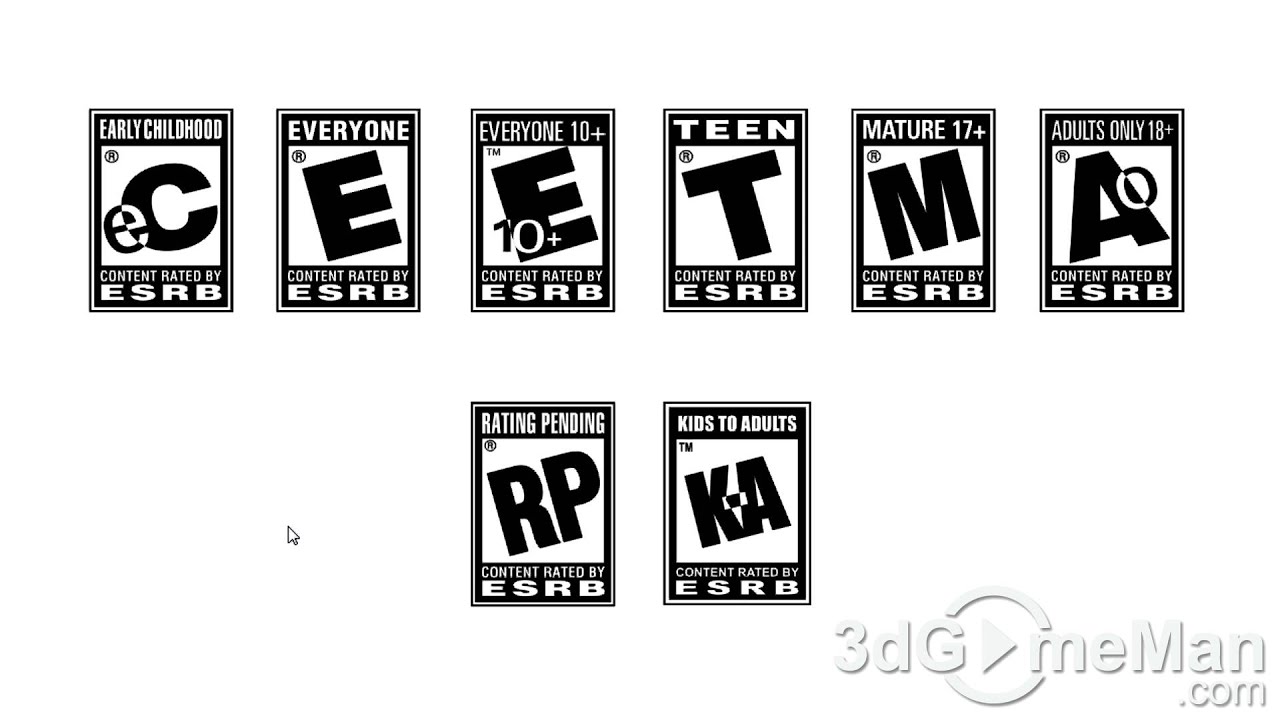 ESRB ratings can be seen in video game boxes or any promotional product of the title, how a poster or presentation trailer can be. The symbology that ESRB has decided to use for the classification of titles are stylized letters that seek to indicate the stage of life in which the game is ideal and are as follows:
The best PS4 games for children, ages 0-5
If you are interested in PS4 games for young children or children just entering school, you are probably looking for basic games that allow them to have fun in colorful worlds. These titles are simple and allow children to have fun without stress.
1.- Tearaway Unfolded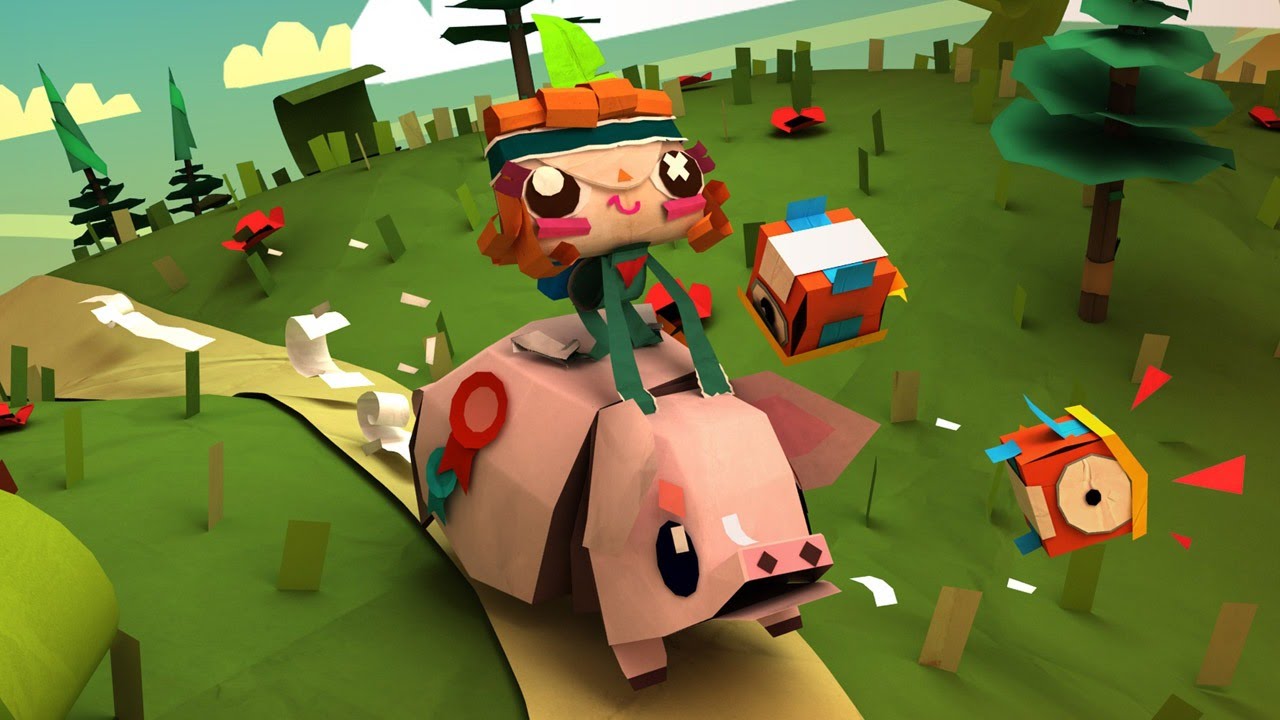 Tearaway is a platform game with a great emphasis on creativity. The world is built as a storybook, where everything is made of paper. You play as a messenger who is trying to carry a message to "You" in heaven. As a result, "You" is how the characters in the game refer to the player.
This game allows you to interact with what happens on the screen, such as using the PS4 control touch panel to grab and move objects. The game does not present any objectionable content and offers young players many opportunities to use their creations in the game.
2.- Knack 2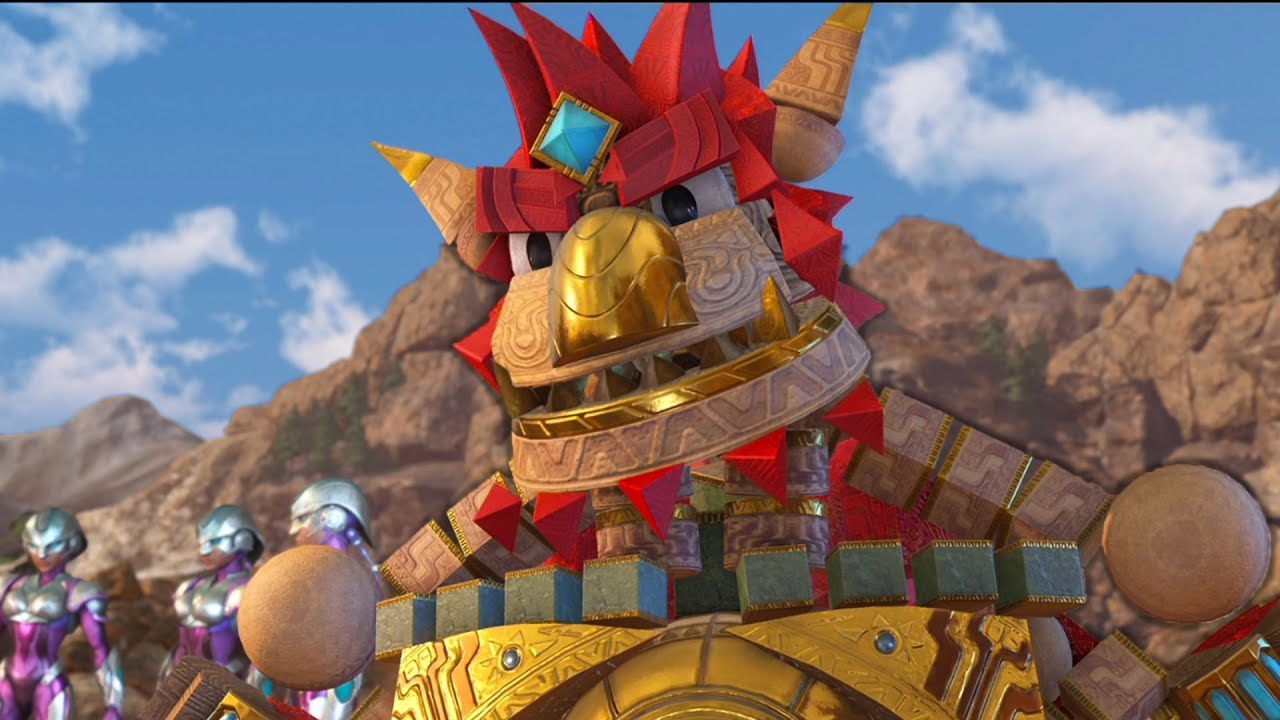 While Knack 2 is not the best platform game ever created, it is a great option for young children who are new to video games. This is particularly the case in cooperative mode, where an older player can help a younger player with more complicated sections.
For example, you can use your skills, such as body shots, to increase the options of the other player in combat. And you can press R2 at any time to deform the other player, letting the most experienced person overcome difficult challenges.
3.- LEGO Marvel Super Heroes 2
Most kids love LEGO. And you will find tons of games with the various series with which LEGO has partnered. Most of them have open-world action platforms with LEGO interpretations of familiar places and characters. They are cooperative, so you can play with your little ones to help them.
As the name implies, it presents all kinds of content from the Marvel universe. There are dozens of LEGO games available on PS4. And this is one of the best LEGO video games. So you can have fun with the little ones with this recent game.
We recommend taking a look at the other options and buying one that interests your child. Other options include LEGO The Incredibles, LEGO Jurassic World and LEGO Star Wars: The Force Awakens.
The best PS4 games for children, ages 5-8
Children who are a little older can enjoy a little more advanced games. The next group of PlayStation 4 games for children allows them to use their imagination and live adventures.
4.- Minecraft for PS4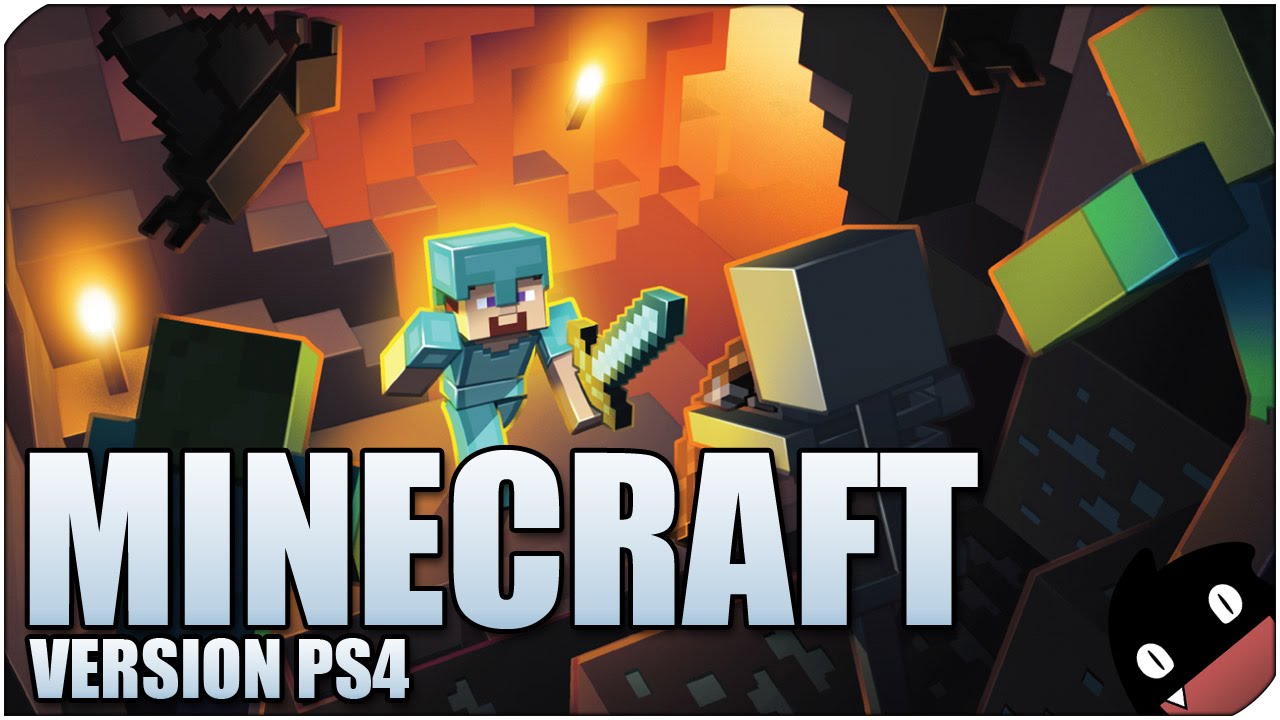 Minecraft is the defining game of a whole generation. And a fantastic fit for children of almost any age. Not only is it free of explicit content, but it is also an open litter box for children to do whatever they want.
They can explore the world, create structures, play with friends or do anything else they want. Minecraft has few rules, and its space for creativity makes it an attractive title for children.
5.- Spyro Reignited Trilogy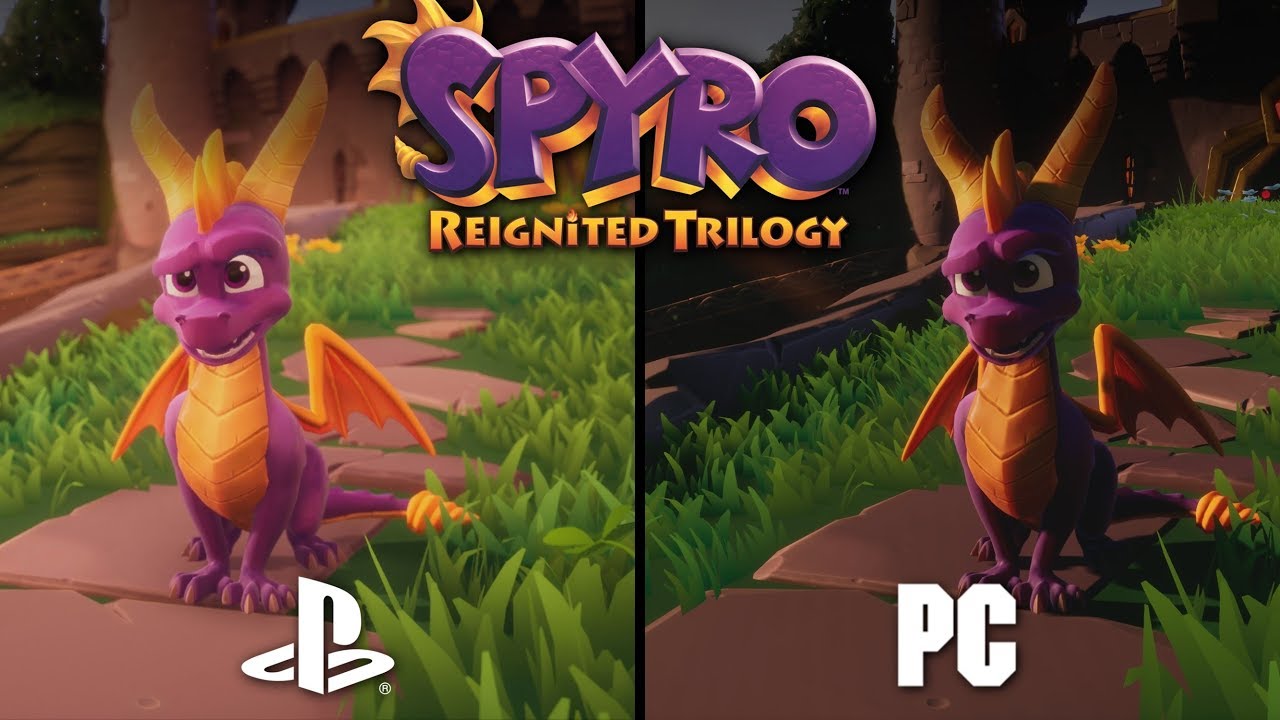 Many children of the 1990s grew up playing on the PlayStation Spyro console. And this new Reignited trilogy gives today's children a great way to do the same. Includes remastered versions of the three original Spyro games in an affordable package.
Free Spyro games are some of the best platform games on the PS4. They offer beautiful graphics, fantastic music and fun worlds to explore. As 3D platforms progress, they are also quite simple and easy to understand. This makes them a good option for children who start playing video games on their own.
6.- Sonic Mania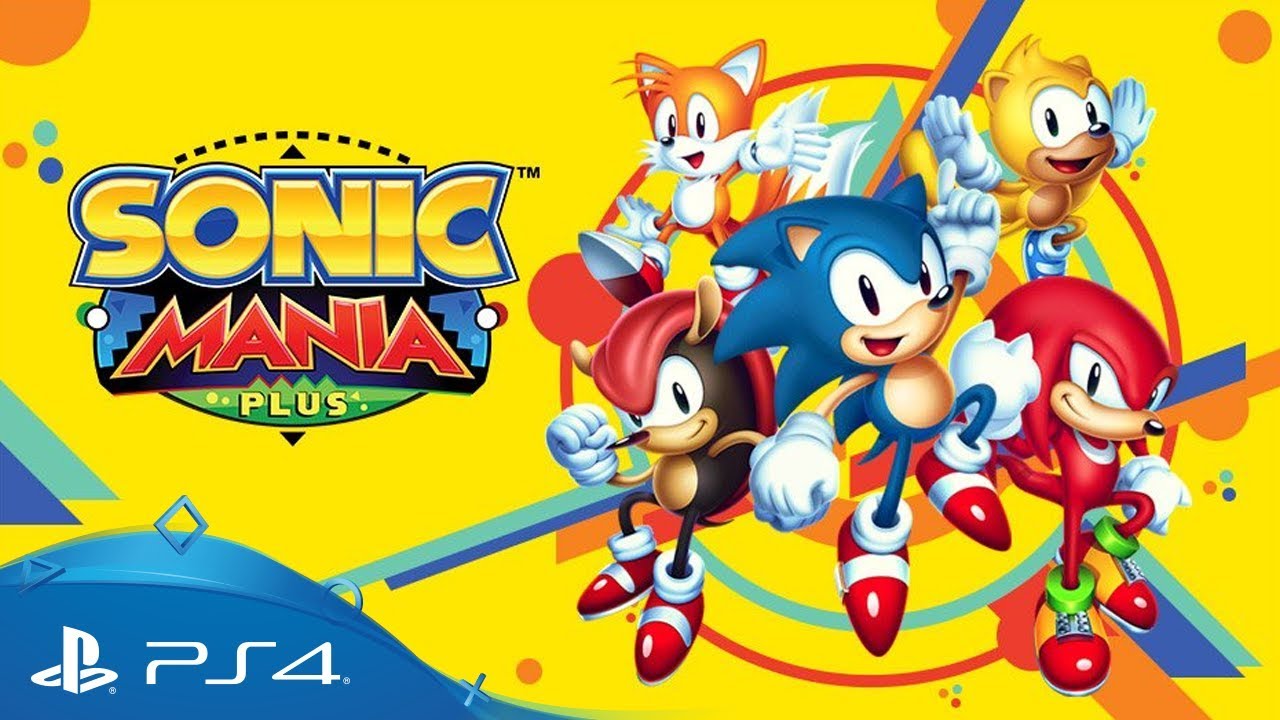 Speaking of which classic franchises have a new beginning, Sonic Mania is a celebration of Sonic's classic console games that many grew up playing in Sega Genesis. It presents level themes from the original games, along with some completely new stage designs.
It is a brilliant and fast-paced platform game full of excellent music that children should enjoy. Sonic titles offer a lot of reproducibility thanks to the expanding level design that allows them to take a different path each time.
The best PS4 games for children, ages 8-12
Children who are or are approaching a stage of their lives can continue with games that contain deeper mechanics. And fortunately, you will find many age-appropriate games that are still very fun.
7.- Rocket League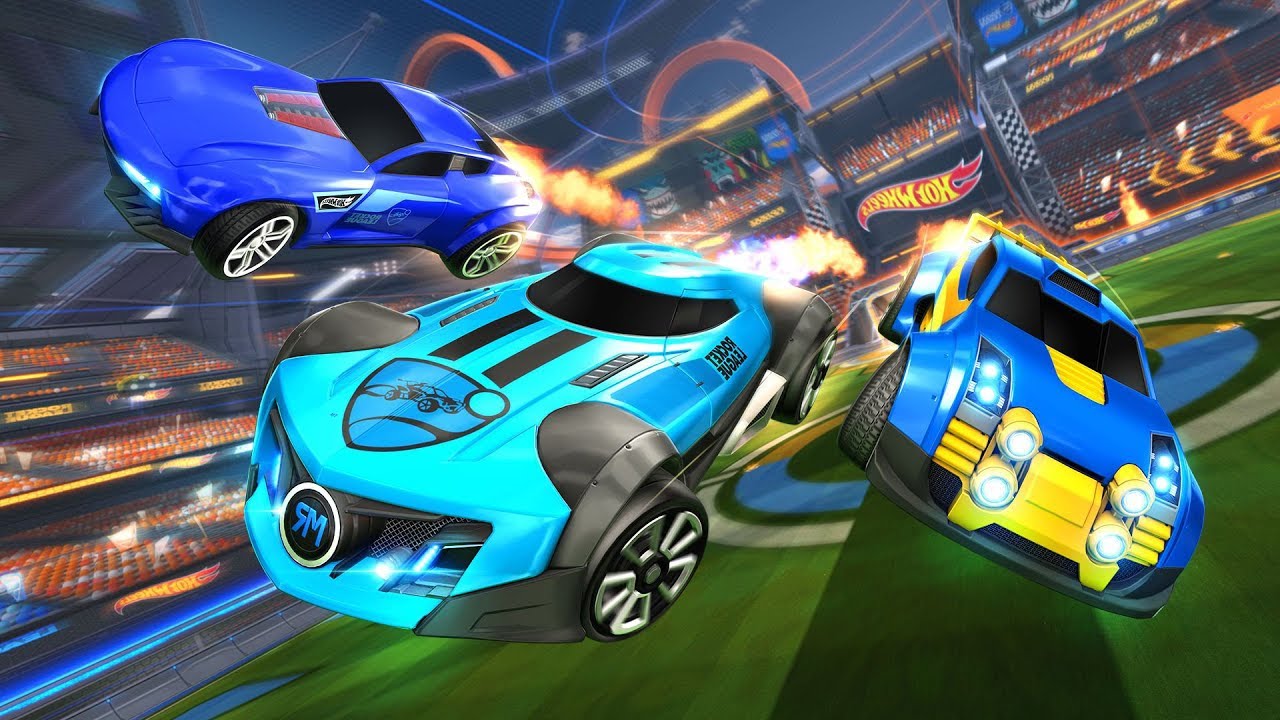 Rocket League is an arcade sports game that is essentially soccer with rocket-propelled cars. It is a popular title because, although it is easy to learn, physics allows you to perform all kinds of movements with tricks to ensure a victory.
You can play Rocket League alone, with friends or against others online. It is a fast-paced game that all children will enjoy, but older children will appreciate it more.
8.- LittleBigPlanet 3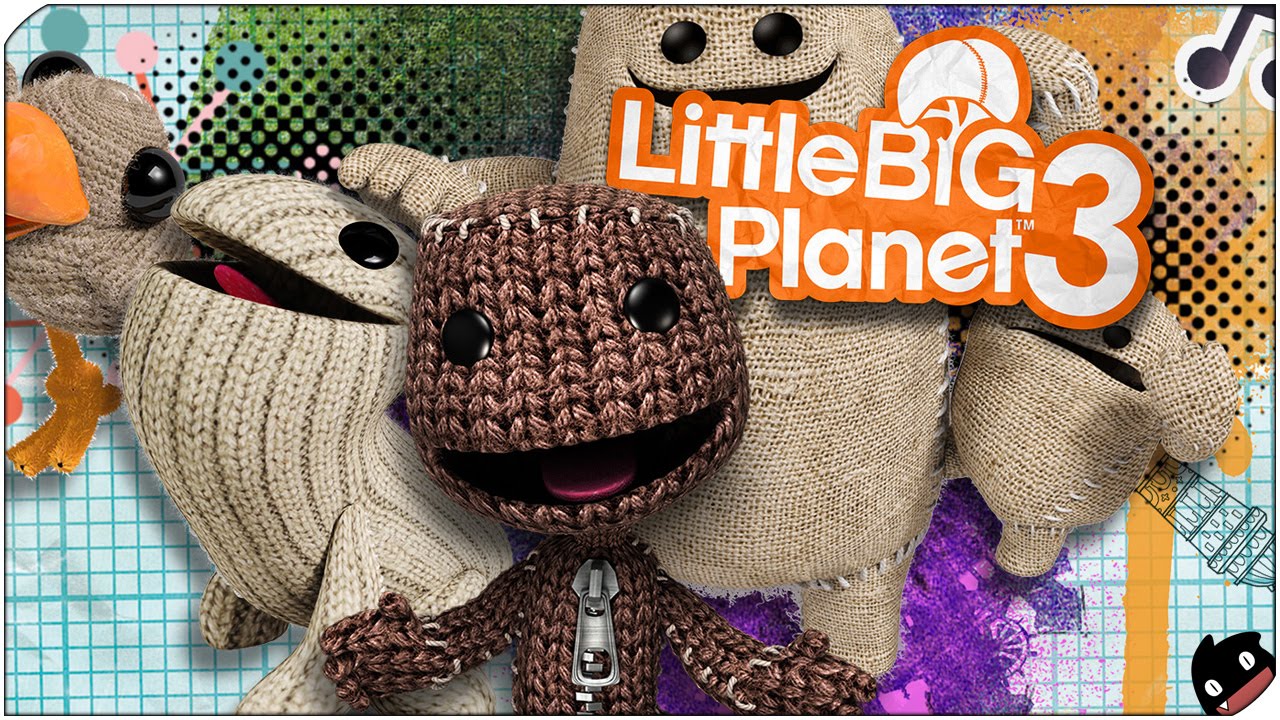 The LittleBigPlanet series is known for allowing players to use a large number of tools to create their own levels and even complete games. It contains a lot of prefabricated content that children can enjoy alone or with friends, but it really shines in the creator of levels.
While there is plenty of room for experimentation, older children will probably be more equipped to immerse themselves in the many systems and mechanisms of the game. But even if children don't want to level up, it's a solid title.
9.- Everybody's golf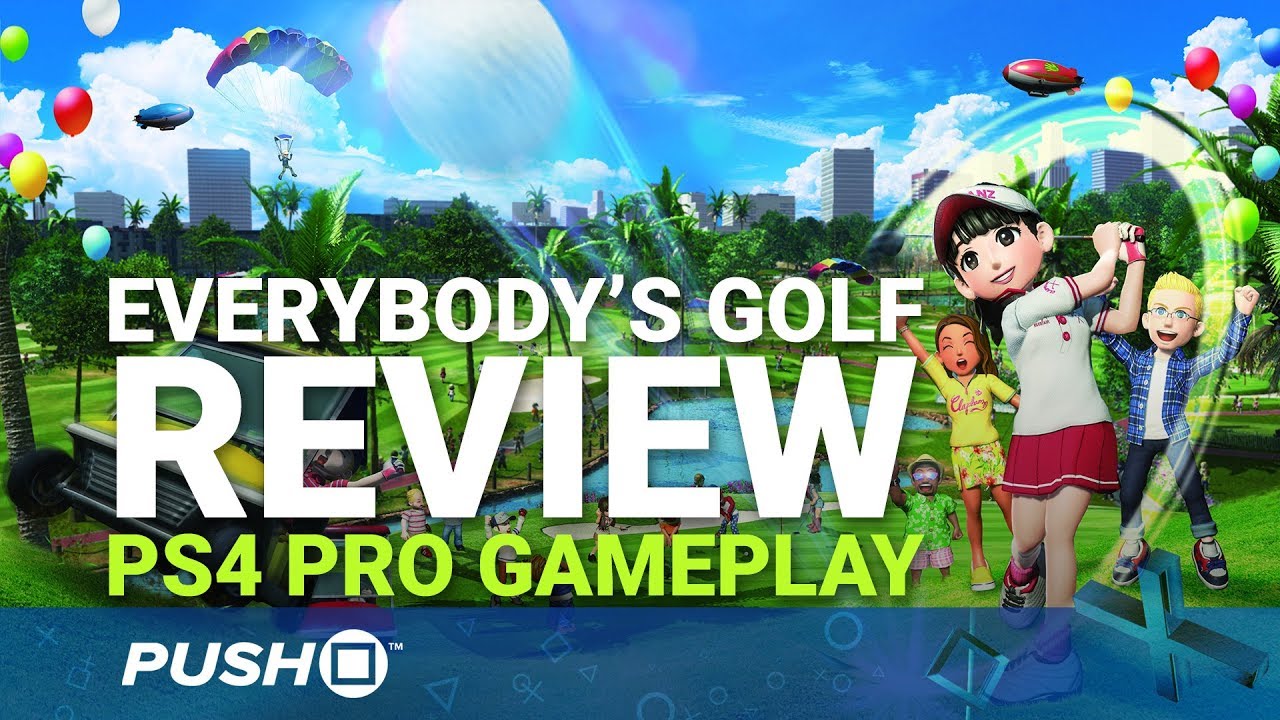 Sports games are an excellent choice for children's video games, as they are suitable for families and generally easy to learn. Everybody's Golf is not a "serious" golf simulator. It's more of a relaxed golf experience like the one you'll find in a Mario sports title. It is easy to learn the basics, and you can deepen the options if you wish.
Even better, like the best multiplayer PS4 games, Everybody's Golf offers an excellent local multiplayer mode. If you have several children or you like to play with them, this is a good choice for families to play together.
The best PS4 games for children, ages 12-16
Older children who are approaching adulthood have many options for fun games. Anything with a teenage grade is generally appropriate for this age range.
10.- Burnout Paradise Remastered
Burnout Paradise is an open world high octane racing title. According to other Burnout games, driving dangerously gives you a boost, which you will need to win races and other events. Nor does he have to be friendly: destroying his opponents will temporarily slow them down and give you more momentum.
You are free to conquer events in the order you want. If you need a break, navigate the world and find collectibles. It is one of the best racing games on PS4, and a great choice for older children who will enjoy dominating the city.
11.- Stardew Valley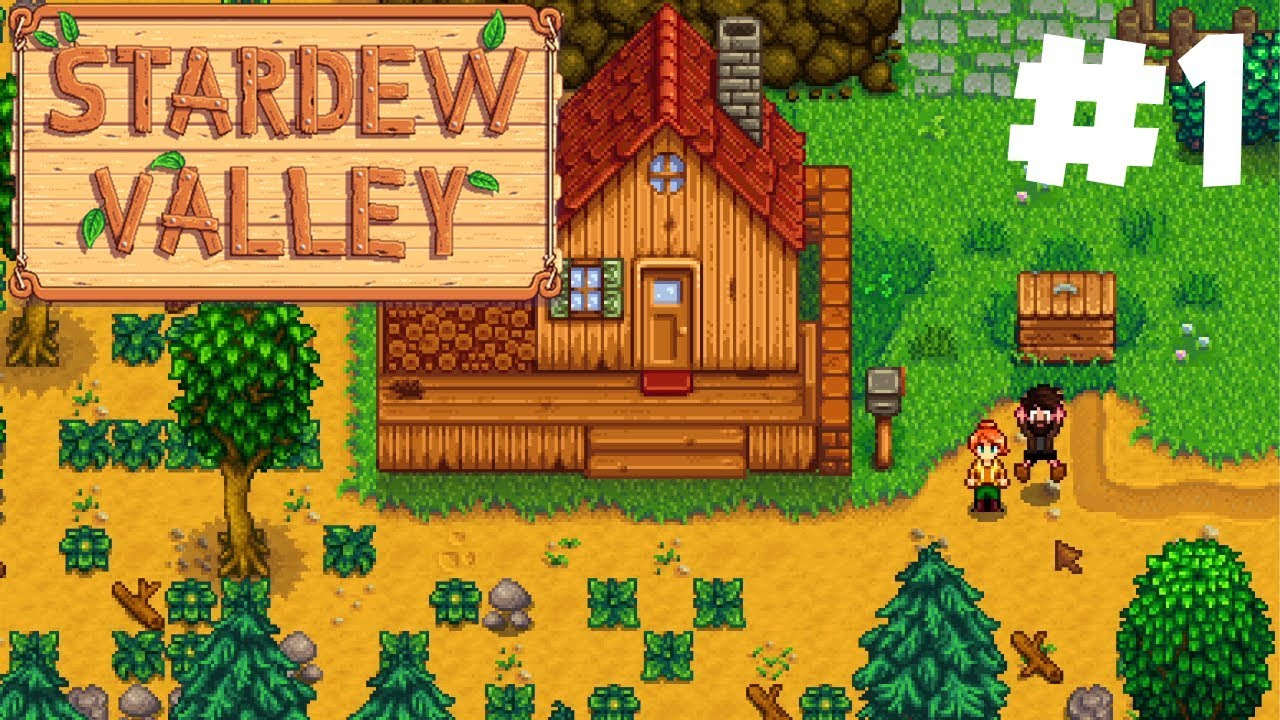 Stardew Valley is ideal for older children interested in a quieter free PC and PS4 Pro game. This simulation title takes you to take control of your grandfather's farm and all the responsibilities that it entails.
You will have to manage your time doing tasks such as cleaning debris, buying seeds in the city and navigating your social life. At first it can be a bit overwhelming, but it is a much-loved title that players can invest in.
12.- Horizon Zero Dawn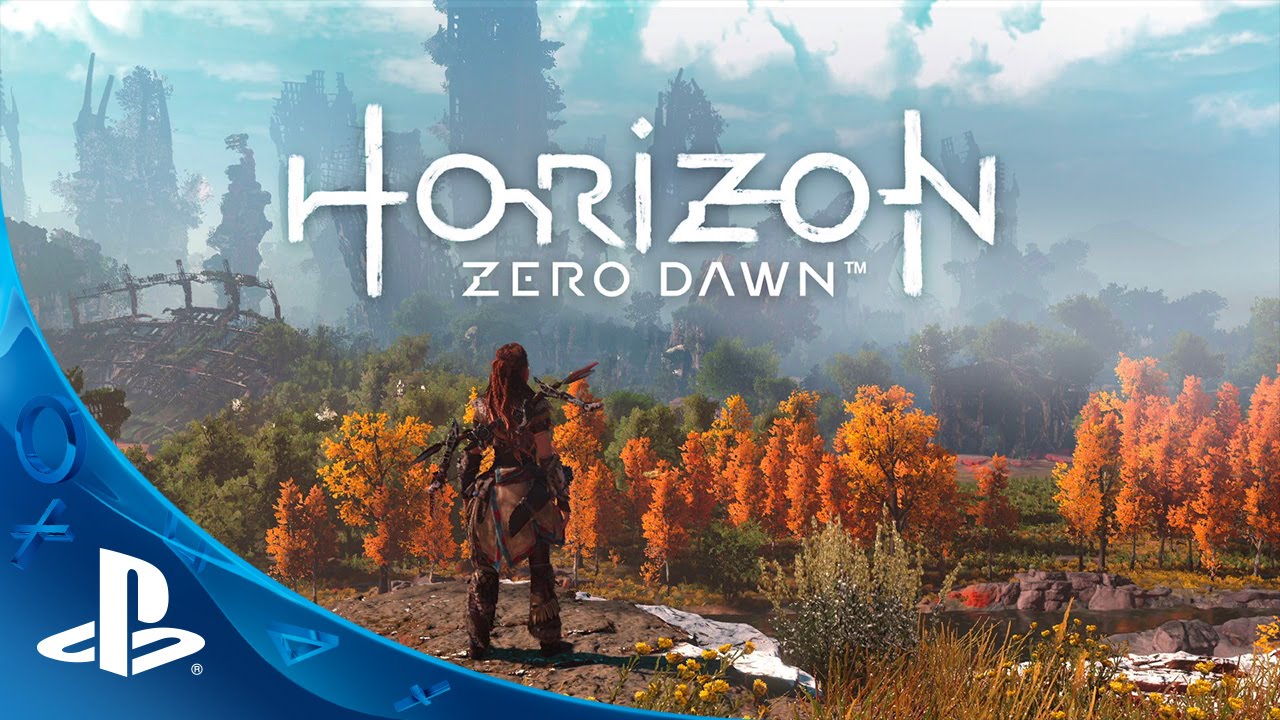 Horizon Zero Dawn is an open-world adventure that takes place in a primitive world with animal-like machines. You play as Aloy while she tries to find out where it comes from.
The game has received praise for its interesting combat, solid history and pleasant characters. Many open world titles are too mature for younger players. But Horizon Zero Dawn is appropriate for teenagers and still includes a great experience.
The best PS4 games for kids of all ages
There is something for every young player in this list of the best PlayStation 4 games for children. And in many cases, you can enjoy these games in cooperative mode to help them.
Of course, these are far from being the only great PS4 games that children can play. For more great titles, you can visit the official PS4 store so you can see their best titles, releases and those that are to come.
Similarly, you can enjoy some of these games on the PC. You will also have video games on Xbox; just like the last console, the Xbox One.