IOS applications require access to certain information that you Apple device can collect. For example, you can collect location information, but your iPhone does not allow applications to only access it, unless you allow it.
Even then, it is really easy to revoke the permissions you have granted to an application on an Apple device. That said, if you want to reset all app permissions on iOS, there is only one switch to do the job.
So you can reset the permissions to your applications on your mobile or on your Apple computer. Similarly, you just have to follow these steps and you will do it quickly and easily. You just have to have your smartphone with you and access a few options and now. Permissions will be restored. You just have to keep reading about these lines.
Reset all app permissions on iOS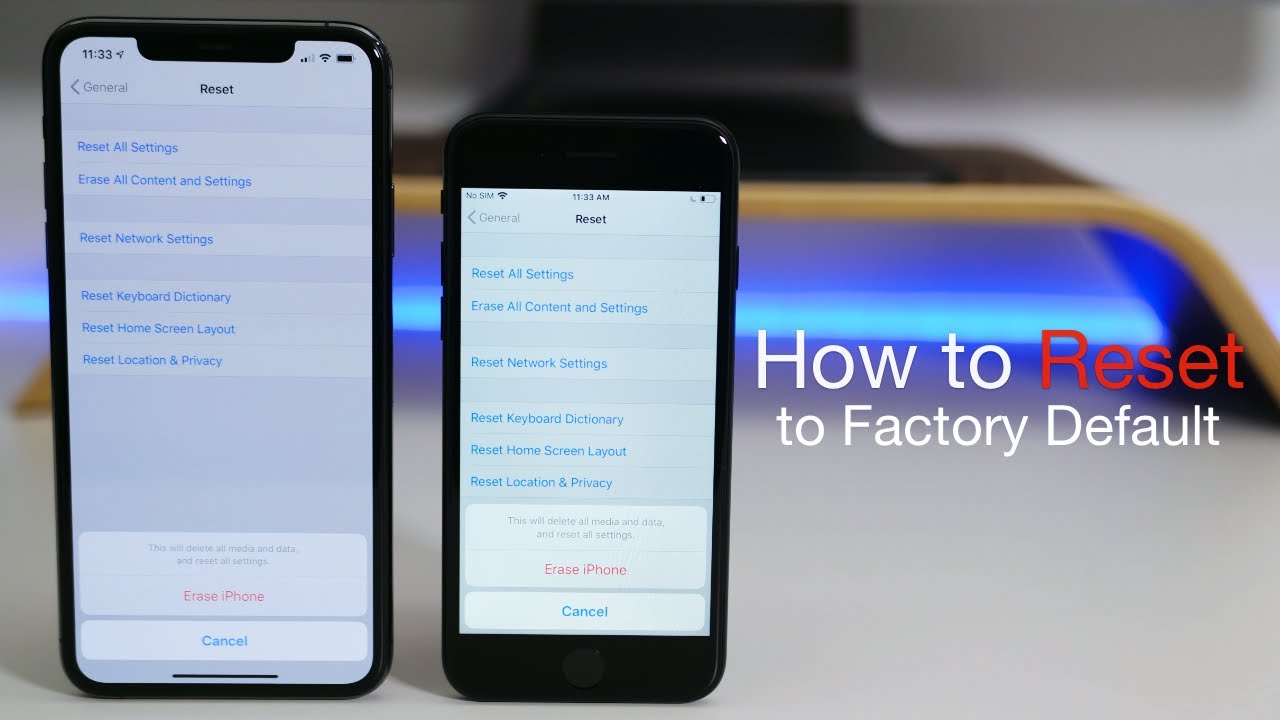 First, open the iPhone application "Settings" and go to General Settings. Scroll to the end and tap on «Reset location and privacy». You must enter your mobile password and confirm once again that you want to reset your settings.
After that, when you open an application on iOS and need permissions for something. For example, post a photo on Facebook, take a photo with the camera application with location data. Or search for an address on Google Maps. You will receive a message on your mobile screen asking you to give the application permission to access the information it needs to work.
This will reset the permissions for all applications on your smartphone. All of them. If you want to reset the permissions for a single application in iOS. You can also do it and the process is equally easy.
Steps to reset perms for a single application
Open the "Settings" application and scroll down. You will see all the applications installed on your system listed here. Find the application for which you want to reset the permissions and access it. The following screen will show you a couple of things: all the permissions that the application can request and which of them you have enabled.
To reset the permissions, just flip and tap the switch next to each one. After deactivating all permissions, they will be reset. Applications will no longer have access to the information that your device can provide.
For example, Facebook cannot access the photos on the reel of your camera and cannot access your location. In this sense, this will not erase any information that the application already has and that you can search in the Apple Store.
It simply revokes access to future information. If the application you are using tends to save information on its own servers, turning it off on your device will not delete it.
If you are looking to delete information that an application could have saved, you will have to search the configuration and options of the Apple Spain application. If it is a service, there may be a way to delete your account and all the information stored with it.
Control access to information in apps  on iPhone
You control whether   third-party apps have access to information in Contacts, Photos, Calendar, and other apps.
Review or change access to information in apps
The first time an app  wants to use information from another app, you receive a request with an explanation. For example, a messaging app can request access to your contacts to find friends who already use the same app. After granting or denying access, you can change it later.
Go to > Privacy Settings.
Tap an information category, such as Calendars, Reminders, or "Movement & Fitness."
The list shows the apps  that have requested access. You can turn access on or off for any app in  the list.
Permissions can be granted and revoked at any time. On iOS, apps ask for permissions when they need them, also to show notifications. Here are some ways to control your apps' permissions.
From Settings,tap Privacy to see all the permissions available on your phone.
Tap any option to see which apps have those permissions.
Disable any permissions that are not required. You can always turn them back on later.
App privileges don't have to be all or nothing: with Location,for example, you can decide if apps can access your location always, never, or only when you use the app. Using the app  means that an app only has access to your location while it's active on screen. When you switch to another app, your location will no longer be available.
For location data, you can grant access to an app all the time or only while it's open.
With Health data, you can grant access to some data to an app and not to others.
Scroll down the Settingsscreen, after the Privacymenu, to see the individual apps.
For the Cellular Datacategory, scroll down to the list of apps and turn data access on or off for specific apps.
Tap any app to access permissions and some additional items, such as access to notifications and permissions to use cellular data in addition to Wi-Fi.
Tap an option or flip the switch to grant or deny permissions.
You can also choose which apps use cellular and other data. This is useful if your data plan is limited and you want to take care of it. Apps that can't use cellular data will only update and perform other tasks when you're connected to Wi-Fi.
With iOS you can also choose to have diagnostic and usage data sent to Apple and have your usage monitored to only see advertising based on your interests. In iOS 13, apps can still tell the operating system they want to use your location, but you'll only receive one notice from each: When using the app,the new  Allow once,or  Don'tallow. If you choose  Allow once,the app will show you the prompt every time you open it.
In addition to new detailed controls that allow you to grant access to your location once or every time you use an app, iOS 13 will notify you when an app uses your location in the background so you can decide whether to change your permissions. The new controls also prevent apps from accessing your location without your consent via Wi-Fi or Bluetooth. And now you can also control whether you share your location by sharing a photo taken with your phone.