Do you want to know how you can use your Android mobile as an IP webcam? Do you need an IP camera to transmit live images of events over the internet, but you cannot afford a real IP camera for its high prices? In fact, there are several apps available to convert your Android smartphone into an IP webcam. So in a matter of minutes, you will use it to share many videos over the internet with your family and friends. Or just so you can save them yourself in your files.
Use an Android device such as an IP webcam
A common Android smartphone, whether new or old, has at least one camera embedded. Thus, the Android operating system allows developers to create apps that do almost anything. This makes Android a great platform to use as an IP webcam.
All you need to do is enable Wi-Fi, find the correct application, configure it and then place your Android mobile when necessary. The result is a constant image of the IP webcam transmitted over the internet. In the same way, you can see the images in any browser.
Common webcam against an IP webcam: What is the difference?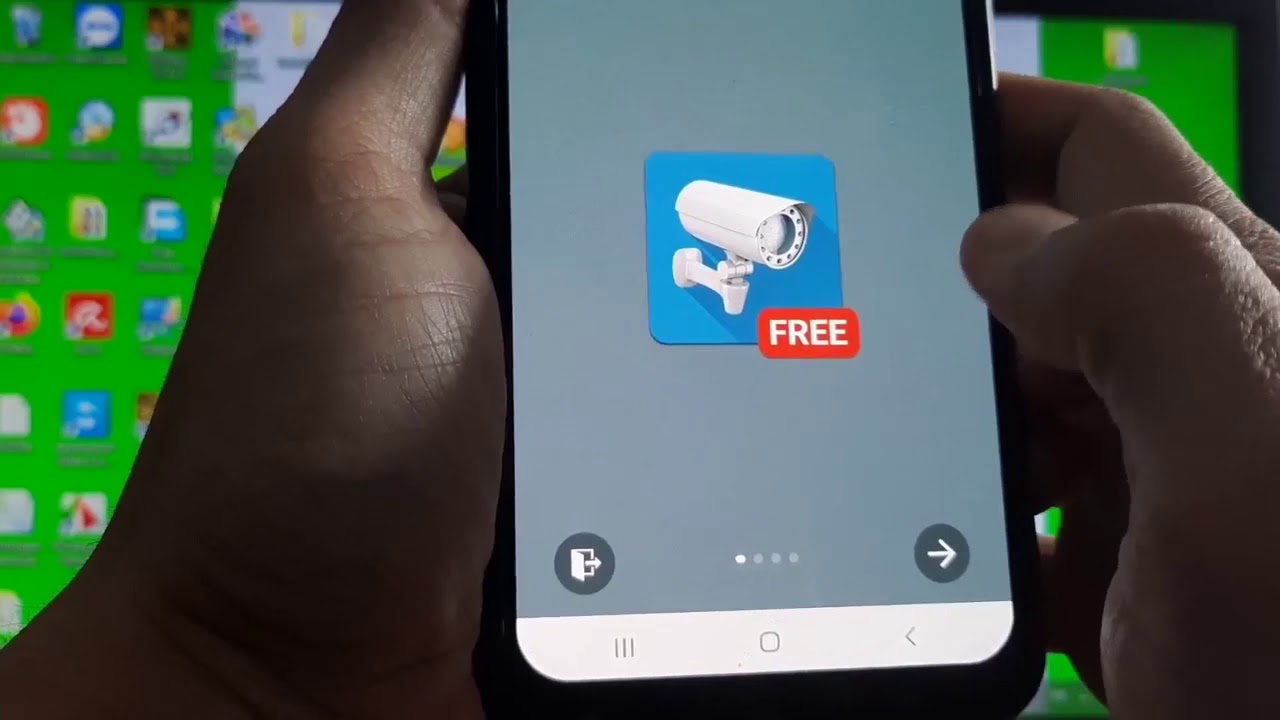 We tell you for sure that it is possible to configure your mobile as a standard webcam, as well as a WiFi IP webcam. But what is the difference between them?
First, a webcam is a camera that is connected through a USB port or integrated into your PC. As well as, it is integrated into any other device. Its purpose is to record videos and take photos, either for personal use, or in a video chat program like Skype.
In a secure system, you cannot access the webcam as an IP through the internet without your permission. As a curious note, you can also use your Android device as a webcam for PC.
Similarly, an IP camera is a device designed to stream video sequences through the web. For example, it could be a traffic camera or another static camera that is publicly accessible. Alternatively, it could be a security camera that you can access remotely.
In this way, the difference is clear: a webcam can have multiple purposes, while a webcam like IP is designed for remote viewing.
How to use Android as an IP webcam with an application
Several applications of homemade IP webcams are available for Android. For this case, it has been determined that the most useful option is the app called: Deskshare IP Phone Camera. If your mobile has a stable internet connection, this application will convert the device into an IP webcam.
The IP Phone Camera app has paid options for that application, but you don't need them for the basic functionality of the IP camera.
Key Features of IP Phone Camera
If you are going to use the IP Phone Camera app, you will see that it offers three options:
1.- Wi-Fi: you can transmit directly to any device equipped with a browser on the same network.
2.- Mobile Hotspot: If your Android mobile supports wireless connections, you can transmit through your mobile hotspot with ad-hoc connection.
3.- Mobile data: this paid feature allows you to view the webcam from anywhere in the world.
This application also offers control options, which allows you to manipulate the camera from the browser. In the same way, you can also:
Adjust the brightness of the image.
Zoom in and out of the camera.
You can enable autofocus.
Switch between the front camera and the rear camera.
Likewise, these are all useful remote configuration tools that can help you get the best possible image of your Android IP webcam.
Learn how to configure the IP Phone Camera app
As we mentioned earlier, you have some options, but it is worth using WiFi first so you can familiarize yourself with this application. Similarly, with the IP Phone Camera application installed, select Wi-Fi on the main screen. Also, in the Settings menu, then press on «Start transmission». Use the Plus (+) and Minus (-) buttons to zoom in and out.
You should consider some of the other options on the Settings screen. Here you can configure the application to start transmitting automatically when you start it. As well as, to transmit in grayscale mode, this to save bandwidth. In the same way, there is an option called «Require password», but it is only available with the premium subscription of the app.
To update it, press the menu button and then press Update. You should see that there is a free one week trial. Then there is the option to pay USD 2.49 monthly or USD 21.49 per year.
Access your camera through any browser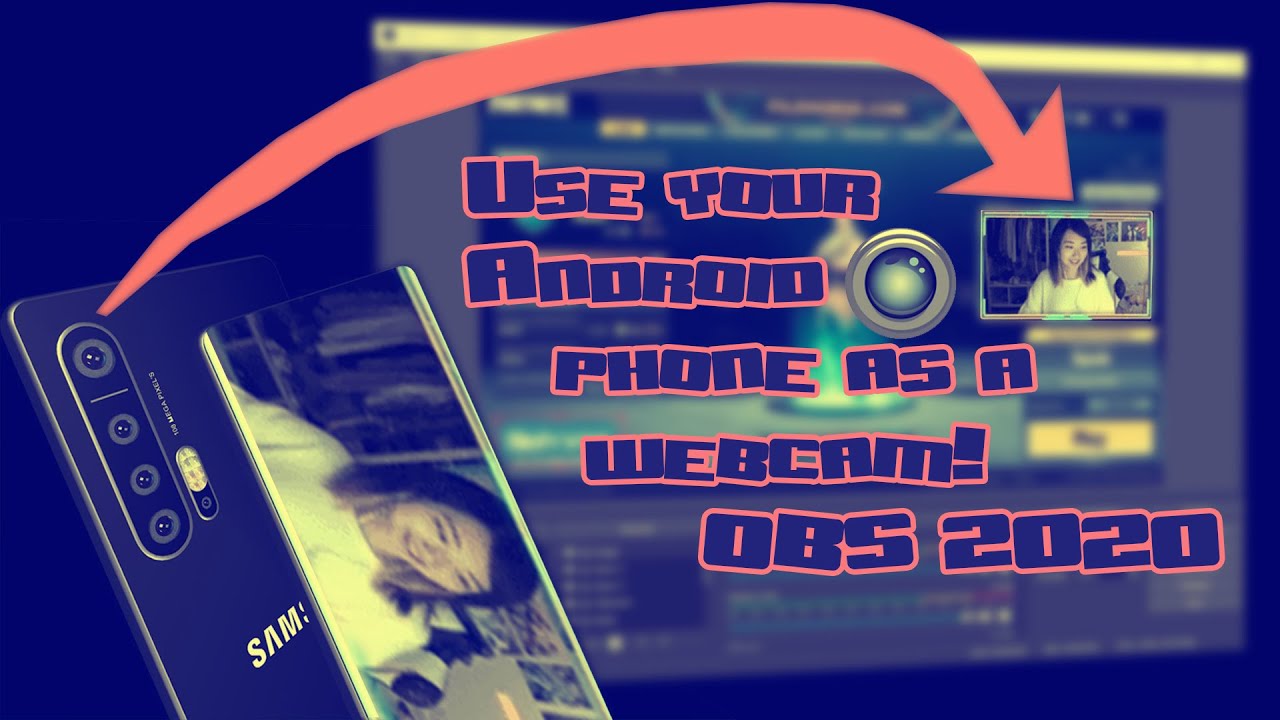 If you are viewing the Android IP webcam from your WiFi network, use the URL shown on the streaming screen. It is formatted as an IP address with a port number, such as: 192.168.1.103:6677.
Also, there is a secondary option, in case you use Deskshare Security Monitor Pro desktop software for Windows. This premium application provides additional functionality. But in most cases, you probably won't need software that costs 70 USD.
Similarly, for the mobile internet streaming option, the URL to visit is: ipphonecamera.deskshare.com.
So, all you need to do is copy the URL to any browser on your PC or another device connected to the network. If you are using the mobile internet option for streaming, the appp will show the credentials necessary to access the source.
Control the camera remotely
The browser console of the application includes a panel of touch controls very easy to use. Here, you can control the zoom and brightness level, rotate the camera and enable the light of that camera if you consider it necessary.
Also, you can press on «Change camera», to switch between the front and rear cameras of your Android smartphone. You may also notice a function called Record Video, but this is limited to users of the Security Monitor Pro application.
Placing your IP camera
With everything configured, you must place the smartphone carefully. And for you to do it successfully, you have several options here:
1.- Basic desktop support: use this to place your mobile on a flat surface.
2.- Smart mobile tripod: this option provides a stable image.
3.- Smart mobile tripod with flexible legs: it is designed so you can put your device anywhere.
4.- Mobile holder mounted on the windshield: usually found in cars. It is ideal for attaching your mobile to glass or metal surfaces.
Now your Android IP webcam is ready to use correctly
With the software properly installed, the mobile phone carefully placed and transmitting video through the web. Your IP camera is ready to use. You may be using it to observe your house, property or property. You could also have it set up as a baby monitor. You may only want to capture events outside your home or on the street. And in this way, share them with the world.
You should keep in mind that there is a slight delay when using this app. The delay of local network It is less than watching images from IP webcams through the mobile internet. Do you use your Android IP camera as a security camera? We also tell you that you can configure several cameras so that you have a closed security circuit with this option.
Applications to turn your mobile into a surveillance camera
AtHome Camera
With millions of downloads, AtHome Camera is one of the most popular applications to turn a mobile into a security camera. It is very complete,although as usual, advanced functions such as people recognition or two-way communication require the purchase of the paid version.
Of course, the basic functions are not lacking. With AtHome Camera you can have with the help of a mobile that you have at home a surveillance system with motion detection, "night vision" mode  and the possibility of storing the recordings in the cloud, all this with a resolution of 1280 x 720 pixels.
Manything
Manything is one of the applications to convert a mobile that you have out there in camera that is clearer with its pricing plans. For free,you can use a mobile as a camera and consult 1 hour by streaming, receiving notifications every time there is a motion or sound detection event.
Plans with cloud storage start at $3.99 a month, so you can check your recording history. It includes some advanced options, such as configuring which areas of the image you want to be used in motion detection.
Alfred
Alfred Home Security is another application that will transform your mobiles into a closed surveillance system, with intrusion alert and unlimited cloud storage. Of course, to access all the features you will need to pay the monthly subscription around 3.99 dollars.
The setup only takes a few minutes, with a filter for low visibility situations,walkie-talkie mode for two-way communication and the ability to take advantage of both the main and front cameras.
DVR. Webcam
DVR. Webcam is the same concept as the previous apps, but with one fundamental change: instead of having to pay to use cloud storage, it allows you to use Dropbox storage on Android or iCloud on an iPhone.
The application can record both the camera of the mobile and any IP camera or webcam to which you can connect remotely. You receive
email notifications when motion is detected
and you can view multiple cameras at once.
Presence
Presence is an application that puts your old mobile to work. Not only as a security camera, but also serves as a gateway to install sensors at home and thus be able to consult their statuses,as long as they are supported, of course.
With Presence you can use a mobile that you have at home to monitor babies, such as a security camera and the like, being able to see what happens in real time with the help of another mobile. The Pro version, under monthly subscription, adds 5 GB of storage, alarms and other advantages.
Faceter
Faceter is one of the video surveillance applications that have most convinced users: it has an almost perfect score on both Google Play and the App Store. The concept is the same as always: use a mobile to record and another to watch the recordings in real time.
A function to thank is that with Faceter you can save parts of a captured video on the mobile,something that is not always available in thealternatives. In addition, you can share the cameras with other people.
Cawice
Finally we have Cawice, which is available only for Android phones. It is an application with a very nice interface and a simple configuration: you only need to use the app on both mobiles with the same Gmail account.
Cawice has several interesting features such as floating window mode, people detection with custom area,alarms and camera flash usage, multi-user mode or the ability to use two-way audio.