If you have noticed that your mobile has been a little slow for some time. This could be due to the lack of updating the system and a careless way of using it, thus accumulating useless files and applications.
1.- Update your Android version
The Android operating system must be updated. Make sure you have it with the latest version. To update follow these steps.
First you must go to the Settings of your smartphone.
Second select the option About the device.
Finally locate Upgrade system.
Upgrading the Android operating system will allow efficiency in its performance and bug fixes.
In Androidphoria we have a very complete and simple tutorial where you can learn to update your Android mobile without any problem. Do not forget to consult it, it is very useful.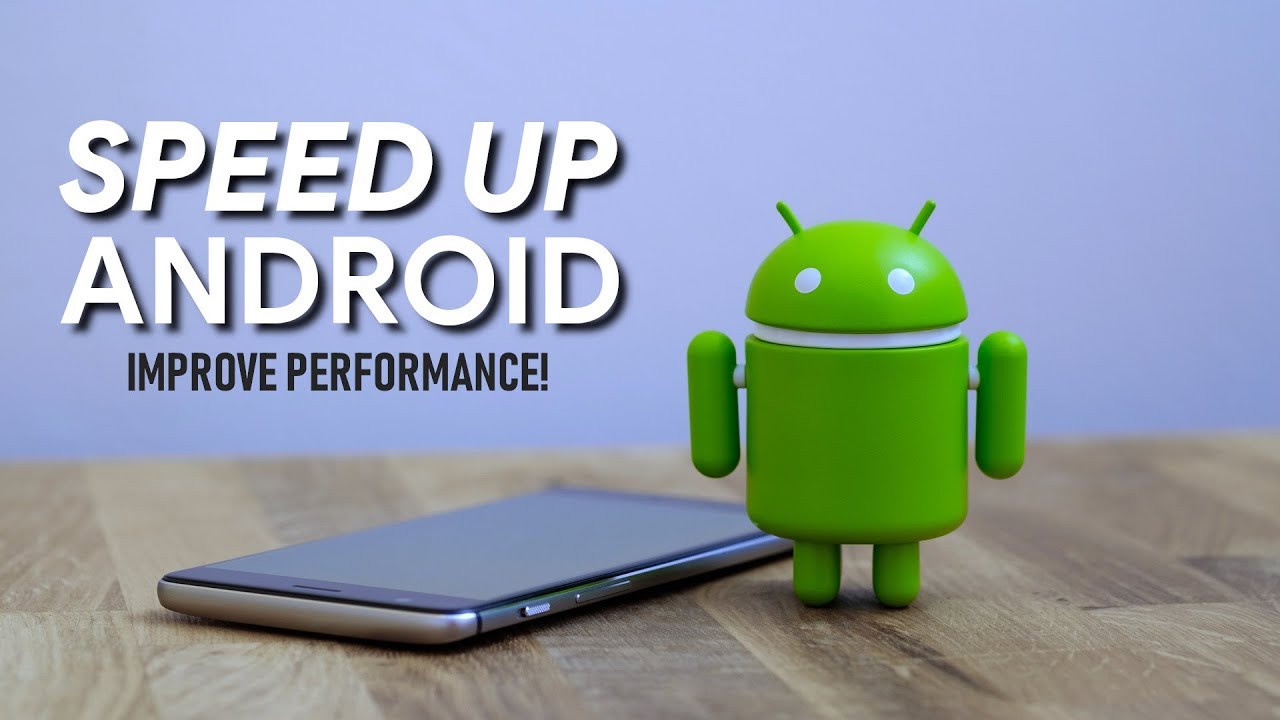 2.- Up to date with your apps
You should consider updating your apps. Keeping your applications up to date will guarantee efficiency and speed when using your smartphone.
To update your applications just enter Google Play Store. There you will see what are the apps that need updating.
3.- Custom operating system (ROM)
If your mobile already has some years of use and there is no possibility to update the Android operating system officially. Considers increase speed and improve device operation by installing a custom ROM customized or an operating system developed by third parties.
There must be a compatibility between your device and custom ROM. For the installation of a custom ROM you must root. Do not worry, at the time of installation you should only follow the instructions of the most reliable developers (LineageOS, Resurrection Remix OS or Pixel Experience).
4.- Thorough cleaning
Useless files of your mobile such as photos, videos, music, documents in pdf, txt, web page storage, etc., must be removed. Waste storage reduces the processing speed of your Android smartphone.
Remember that the internal memory of some Android phones may be limited, for example, 8 and 16 GB, you should not store non-essential applications or files.
In case your mobile phone falls short with the internal memory, we teach you to have more storage space on your smartphone. It is really easy.
5.- Clear data stored in the cache
The cache is very useful as it allows you to quickly access preloaded data when browsing the network. During the navigation you accumulate background and information that become trash, this affects the speed and efficiency with which the mobile operates. It is advisable to periodically clear the cache.
You must take the necessary precautions when cleaning the cache since many applications use this type of memory to function properly. With a superficial cleaning will suffice, do not complicate yourself.
6.- Disable unhelpful apps
One of the options to improve performance and, consequently, make your smartphone much faster consists of disable all applications that are not useful to you.
Disabling an app will not be a problem, so don't worry, you just have to perform a few simple steps.
First enter the Configuration of your mobile.
Once inside go to the section of Applications.
Then choose the app you want disable or uninstall.
7.- Disable applications running in the background
Applications that run in the background are continuously consuming resources and at the same time they discharge the battery. This greatly affects the efficiency of your smartphone.
Disabling the background service will not represent any difficulty. You just have to follow the following steps.
First you must go to the Configuration of your smartphone.
Then enter the Battery Management.
Finally select Disable app with high energy consumption.
In this section you will find all the applications that are continuously consuming resources and energy. You can leave only the apps you really use active.
8.- Saving data with Google Chrome
To optimize your smartphone you can use the option Data Saving offered by Google Chrome. By activating the Data Saving option, Google Chrome will use the server to speed up and compress the load of particularly heavy web pages.
When the Data Saver option is activated, the speed of navigation can be increased, since it is used less than 60% of the data.
It is not at all complicated to optimize your mobile. Proceed as follows.
Enter to Google Chrome.
You must go to the option of Chrome settings.
Choose Data Saving.
By last activate it.
9.- Stop the services you do not use
Although it seems strange to you, keeping your smartphone services turned on is a cause of resource and energy consumption. A very convenient option is that of keep deactivated all those services that you are not using at the moment.
By sliding your finger across the screen, from top to bottom, you can view the services offered by your toolbar: Bluetooth, Wifi, GPS, etc. When using them, activate them and when you no longer need them remember to turn them off.
10.- When hopes are lost
If so far nothing seems to have worked then you should seriously think about factory formatting. It is well known that when formatting any device it is completely "empty", like new.
This is the moment in which you must reinstall all the necessary apps for your device to work efficiently. Take the moment to install only the essential applications for you.
So you don't lose important information along the way remember to make a backup copy of your most important files.