Google Pixel series phones have wonderful features. However, many of them are unknown to some users. And that is why today we want to introduce you 10 tricks to get the most out of your Google Pixel 3a. Do not miss this post and discover all the benefits you do not know on your device.
Customize your home screen
Customizing the screen of your Pixel 3a is very simple. To do it, Simply press and hold in any open area of ​​your home screen. And you will get a pop-up menu that allows you to select Widgets and Wallpapers. We recommend the Living Universe section, where Google offers some fantastic animated wallpapers. Some of the other categories offer a daily wallpaper option that changes your wallpaper every day.
Night vision
Because blue light can make it harder to fall asleep, most of Mobile manufacturers now offer a blue light filter that can be programmed to activate near bedtime. And your Pixel 3a could not be the exception. To set the night mode, you just have to follow the following steps:
Enter the menu of Configuration.
Select option Screen.
Then click on Night vision.
Then just choose the option Program. In this way you can make it activate precisely when you want. And even do it automatically with the sunset and sunrise in your area.
Split Screen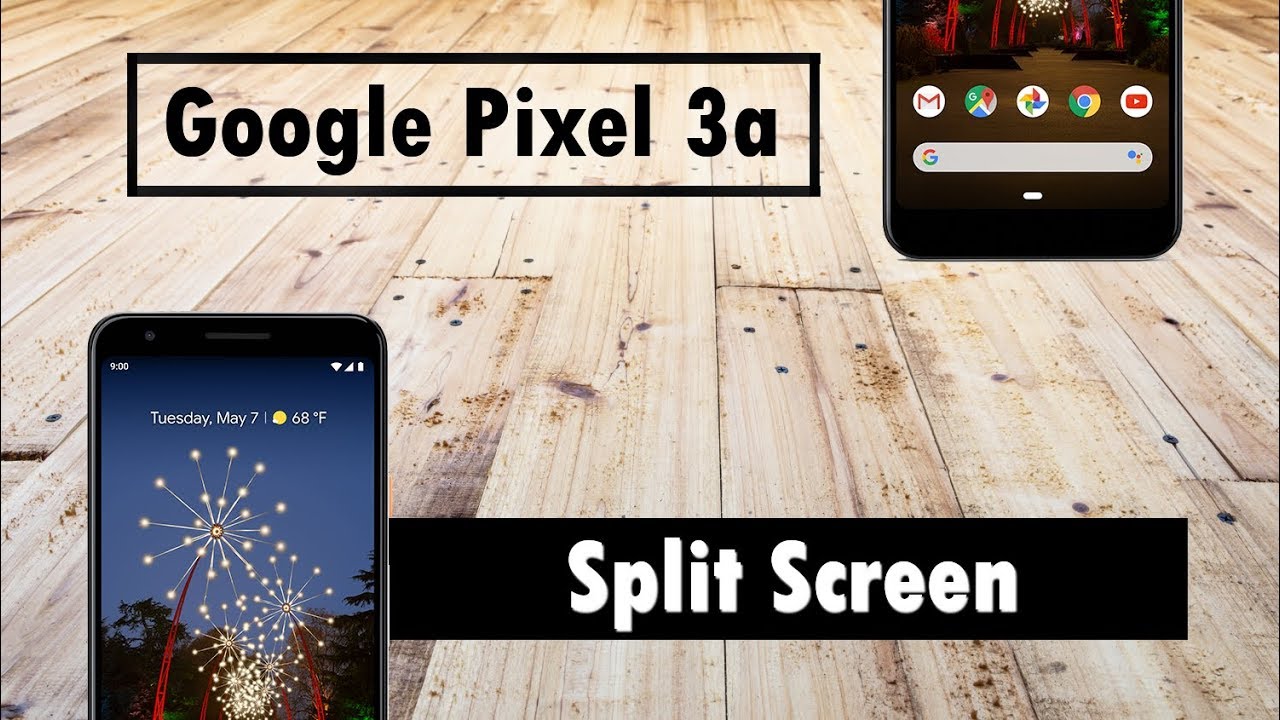 This is another of the wonderful features that the device can offer you. To activate it you simply have to do the following:
Swipe up from the bottom of the screen to open the multitasking view that shows your recent applications.
At the top, select the application you want to open.
Then select Split screen and choose the second application you want to open.
You can drag the bar in the middle to change the size.
Then simply swipe to the top or bottom when you're done to go full screen with one of the applications.
Active edge
Like Pixel 3 and Pixel 3 XL, the Pixel 3a series also features Active Edge. This means that simply you can press the edges of the phone to activate Google Assistant. You can also use Active Edge for much more than just the Google Assistant. You can silence incoming calls, alarms and timers and much more.
If you want to adjust the compression sensitivity of Active Edge on the Pixel 3a, you should only:
Enter the menu of Configuration.
Enter the option System.
Select option Gestures
Finally choose the option Active Edge
Start the camera app quickly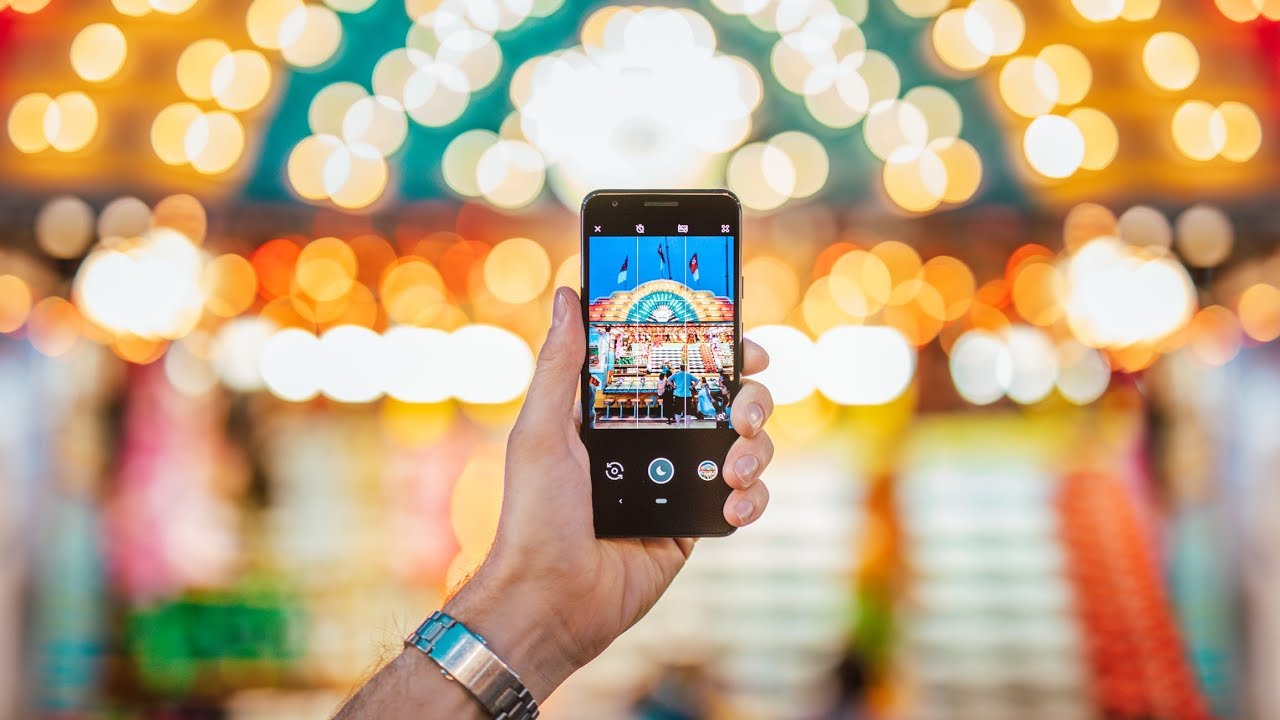 If you want to save time, you can launch your camera quickly. You just have to double tap the power button to quickly start the application, even when your Pixel 3a is locked. It is a useful shortcut when you want to capture a spontaneous moment and speed is important.
You can delete old photos automatically
With only 64 GB of storage space and no microSD card slot, Space is definitely a cousin in Pixel 3a. It's a shame, since the phone's rear camera can take stunning photos, which means you are likely to take more photos with the Pixel 3a than on other phones.
To make sure that space is not a problem to install new applications and take good photos, You can enable the smart storage feature on your Pixel 3a. This will ensure that all old photos backed up in Google Photos are automatically deleted to free storage space. The default limit is 30 days, but you can also increase it to 60 days or 90 days.
Enjoy unlimited storage in Google Photos
Unlike Pixel 3 and Pixel 3 XL, the Pixel 3a series does not offer unlimited storage for original quality photographs. Instead, you get unlimited backup storage for high quality storage. This means that the photos that were backed up will be compressed by Google. The compression algorithm is quite good, so it is unlikely that there will be a noticeable loss in image quality.
Switch to the front camera with a gesture
Surely it has happened to you that you find the perfect position to make a selfie, but you realize that it is the main camera that is activated. Instead of the front camera. With your Pixel 3a this does not have to be a problem. Simply Turn your wrist twice and your device should switch to the front camera. This function is activated by default, but if not, you can find it at:
The menu of Configuration.
Then enter the option System.
Click on the option Gestures
Choose Turn camera
Take RAW format photos
The Google Pixel 3a It has a 12.2MP main camera with aperture of f / 1.8, large 1.44um pixels, OIS and EIS. Thanks to Google's computer skills, the Pixel 3a series can capture amazing photos with their default settings.
However, if for some reason you want more control over the final output of the photograph, you should consider taking them in RAW format. This will allow you to adjust the photos in the subsequent processing and control the final output. To take photos in RAW format from your Pixel 3a, you just have to:
Slide to tab Plus.
Then enter Configuration.
Click on the option Advanced.
Once there, enable the control option RAW + JEPG.
Use the volume buttons for camera gestures
You can use the volume keys on your Pixel 3 or Pixel 3a to take photos or enlarge them if you set them. How to do it? Very easy:
Open the application of Camera.
Swipe to tab Plus.
Enter to Configuration.
Then select the option Gestures
You can also configure what you want to do with the double tap on the screen inside the app for Zoom or to change cameras.