In case you did not know, Facebook's reputation is now under the ground. Privacy scandals, uncontrolled espionage and mishandling of user data, mean that trust in the social media giant has reached a new historical low. And coupled with this, the fact that Facebook has other important services such as Instagram and WhatsApp only increases concerns about its spying activities. So what do you need to do to leave Facebook forever?
You must not worry. Since in this article, we have a list of the applications you may need if you want to permanently and forever away from the Facebook ecosystem. In fact, these are the best alternatives to Facebook, Instagram and WhatsApp.
Some reasons to leave the Facebook ecosystem
Many people choose to leave Facebook Spain completely. But why do they decide to leave? First, the acquisition of popular services by the social media giant means that these services can no longer live up to their original philosophies.
For example, the founders of WhatsApp had promised users that the service would never publish ads, but there are already plans in place to do so. Second, the successful Facebook advertising business gives you more incentives to collect extensive user data in a variety of services and applications.
In fact, this only worsens the consequences when data leaks occur. And the security and privacy issues of Facebook in Spanish are a nightmare for some regular users and consumers.
When it comes to the security of such data, Facebook's apparent intentions to link these applications through a central platform; It is another important cause of concern. Leaks from this integrated system could cause even more consequences for users.
We present some alternatives to Facebook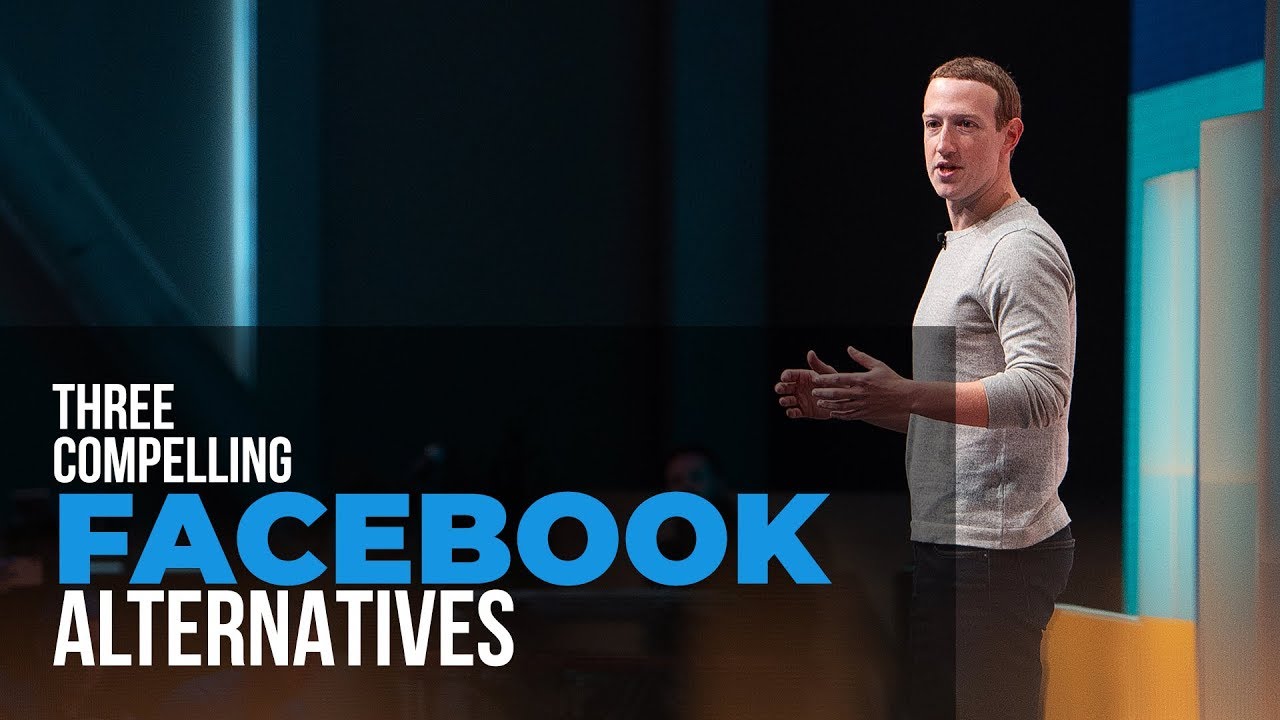 Facebook will continue to be a giant of social networks in the foreseeable future. No other platform lives up to its user base. But there are some alternatives of Facebook that you can try to leave it completely, if you want to have a social network that really protects your privacy.
MeWe: social network focused on privacy
If you are specifically looking for a social network that values ​​user privacy. Then MeWe is ideal for you. The social network promises to never publish ads, track users or sell their data.
But how exactly would this free service make money? MeWe offers a variety of small subscription plans for certain functions. As additional storage in the cloud and a secret chat application. It also has a commercial service called MeWePro that provides an alternative source of income.
Alternatives to Facebook: Diaspora
Diaspora is another Facebook alternative that provides a decentralized platform. The creators of this social network identify three core values ​​of the site: decentralization, freedom and privacy.
Instead of an organization running the entire platform, Diaspora extends through independent servers (which Diaspora calls "pods"). In fact, if you have the right knowledge, you can even start from your own server.
Similarly, users choose which groups they want to join and do not have to register with their real name. Most pods focus on certain topics such as photography, nature, technology and other interests.
Alternatives to Facebook: Vero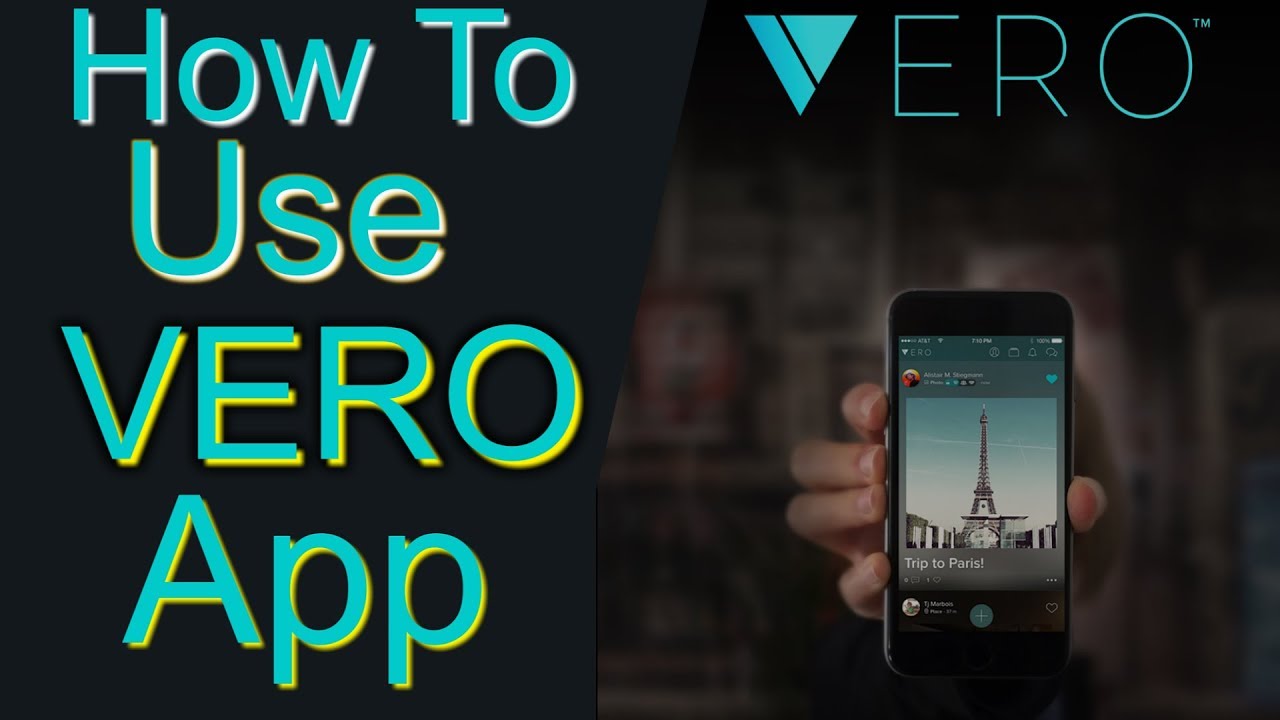 The Vero social network addresses some of the biggest inconveniences when you use Facebook. Some inconveniences are; feeds influenced by algorithms, data mining and advertisements.
The creators of the application promise that users will not have to deal with this using Vero. Publications are displayed chronologically for the audiences you select. Similarly, there are no ads in this social network.
Vero also has messaging features, an elegant interface and a variety of functions that make it an interesting competitor for Facebook Spain. In terms of monetization, the company plans to introduce a subscription. However, this app continues to allow users to sign up for a free subscription for life.
Alternatives to WhatsApp
In case you didn't know, WhatsApp surpasses even Facebook in terms of popularity. But plans to monetize the application through ads and integrate it into the Facebook ecosystem, has caused a lot of concern. So you can seriously consider the possible WhatsApp alternatives to use instead.
Telegram
Telegram is one of the most popular alternatives to WhatsApp. This messaging application prioritizes encryption, security and perfect connectivity. The company's promise to keep the free application forever, without ads or subscription fees, is another point that makes it very attractive.
It has some features such as synchronization of a cloud account on all platforms. And its availability on the desktop means it won't sacrifice flexibility if you switch from WhatsApp to Telegram.
Signal
Signal, an open source messaging application that is owned by a nonprofit foundation. Prioritize user privacy. However, you should keep in mind that a patched error was discovered in the month of September 2019. The error left phone calls vulnerable to hacker interception.
The application has attracted the support of privacy groups and advocates encryption protocols. As well as support for the disappearance of messages and the ability to directly download the APK instead of using an app store.
One thing that makes Signal significantly different from other messaging applications is that you can choose to be Your default SMS application.
Other excellent features of Signal include:
The ability to add a lock screen to that application.
Advanced controls for notifications.
An incognito keyboard option.
Wire
The Wire network is a messaging and collaboration platform created with the participation of Skype co-founder, Janus Friis. It has many of the main features you expect from messaging applications. As well as group chats and video calls, making it a solid WhatsApp alternative.
Wire offers a free personal plan for private messages. As well as paid professional plans for companies and businesses that want to use it for collaboration between employees. Regardless of your plan, however, the service includes end-to-end encryption and a secure platform.
Alternatives to Instagram
Although it was not created by Facebook in Spanish; acquired Instagram in 2012. Since then, it has played an increasingly prominent role in the Facebook advertising platform.
If you want to use a photo sharing platform that has access to a community of like-minded ideas, without being part of the Facebook brand. Here are some Instagram alternatives so you can try.
VSCO
VSCO is a popular mobile photo editing application that allows you to share your creations with the VSCO community. Instead of relying on advertising, developers monetize the application with an optional subscription plan. Similarly, free users still have access to a certain number of filters, editing tools and community sharing.
Like Instagram, you can follow other VSCO users and explore hashtags to discover images. VSCO developers also select photos of users that later appear on the Discover page of the application.
Eyeem
EyeEm is a photo sharing platform that is primarily aimed at professional photographers. This platform allows you to sell your images and receive comments from other photographers.
Users maintain the copyright on their images. However, if your images are accepted in the EyeEm market. The platform sells licenses at a predetermined price with a 50-50 profit split between you and EyeEm.
However, it is not necessary to share images in the app market. The photographers who choose to sell; They can also sell their images in other places.
500px
500px is another Instagram alternative aimed at photographers who want to share their work. However, it also presents aspects of the Instagram community, which allows you to follow other users and interesting topics. When you log in to the application, it has a startup source like Instagram.
You can also complete several missions or challenges within the application. Like EyeEm, you can choose if you want to send certain images to the platform's licensing market. Taxpayers are paid up to 60% of the license price.
More reasons to use alternatives to Facebook applications
If you are still not convinced that you need to leave the Facebook ecosystem, the company's privacy problems could be the deciding factor. But is the company's history really that bad?
Actually, there are a variety of tools that track Facebook Lite privacy violations and understand the alternate options that exist. So you can see these tools for your benefit if you don't want to leave this social network.