Do you want to learn how to update the services of Google Play on Android? If this utility is not updated, you probably cannot use many of your favorite applications. This means that your mobile is almost useless, so you'll want to run an update of Google Play services as soon as possible. So let's see what Google Play services are, how to update it correctly and why you can't update it sometimes.
What are Google Play services on Android?
Google Play services, is a program or service that allows applications to interact with Google software, such as Gmail, Google Search and Google Play Store. Without Google Play services running, you cannot use any of the Google applications, commonly known as gapps.
Those who cannot update it can still use alternative markets for Android applications. Like the Amazon app store, F-Droid and others. If your smartphone is not updated to the latest version of Google Play, you can often get the applications you need through a process known as "side loading."
But before you give up installing Google Play services, here we show you how to make it work on most Android smartphones, TVs and smartphones, with some exceptions.
How to update Google Play services on your Android mobile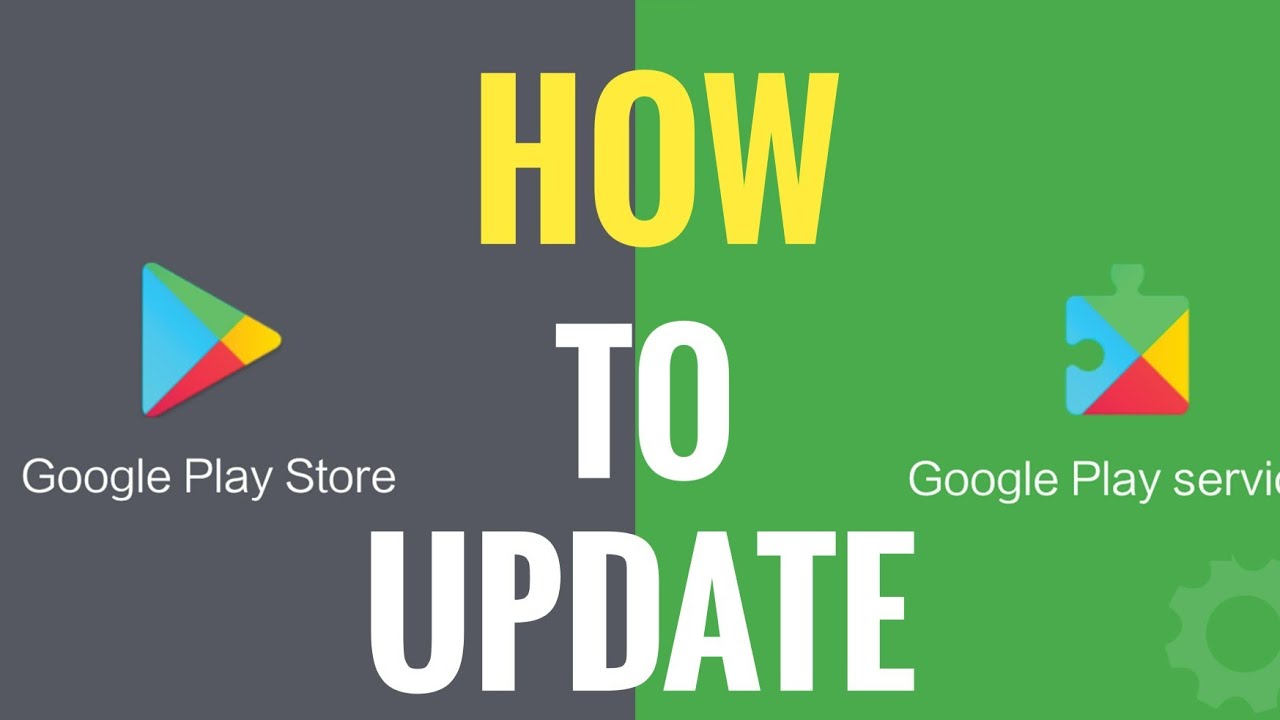 Most of the time, Google Play services should update themselves without problems. You will only have to look for an update of the Google Play services application if something gets complicated. For this reason, we will tell you how to install the latest version of Google Play services on your device manually.
Verify your internet connection
A weak internet connection is the number one cause for Google Play Services not to be updated. Therefore, you must ensure that you are connected to a stable Wi-Fi network when you try to update. If you still have problems, restart your device to solve any temporary problems. Otherwise, you must restart your router.
Clear the Google services cache
Clearing the temporary file storage or cache location of Google Play services is the best way to resolve update issues. To do this, perform the following steps; which may vary slightly depending on your version of Android and device.
First, go to Settings and then Apps and notifications. Then, tap See all apps ». From the list, search and press on Google Play services. Then choose the "Storage and cache" section of the list of options on your application page.
Finally, press Clear cache in the menu that appears next. Once you've done this, restart your device. If this does not help, repeat the above steps, but select the option "Clear storage" instead.
You can force an update of Play services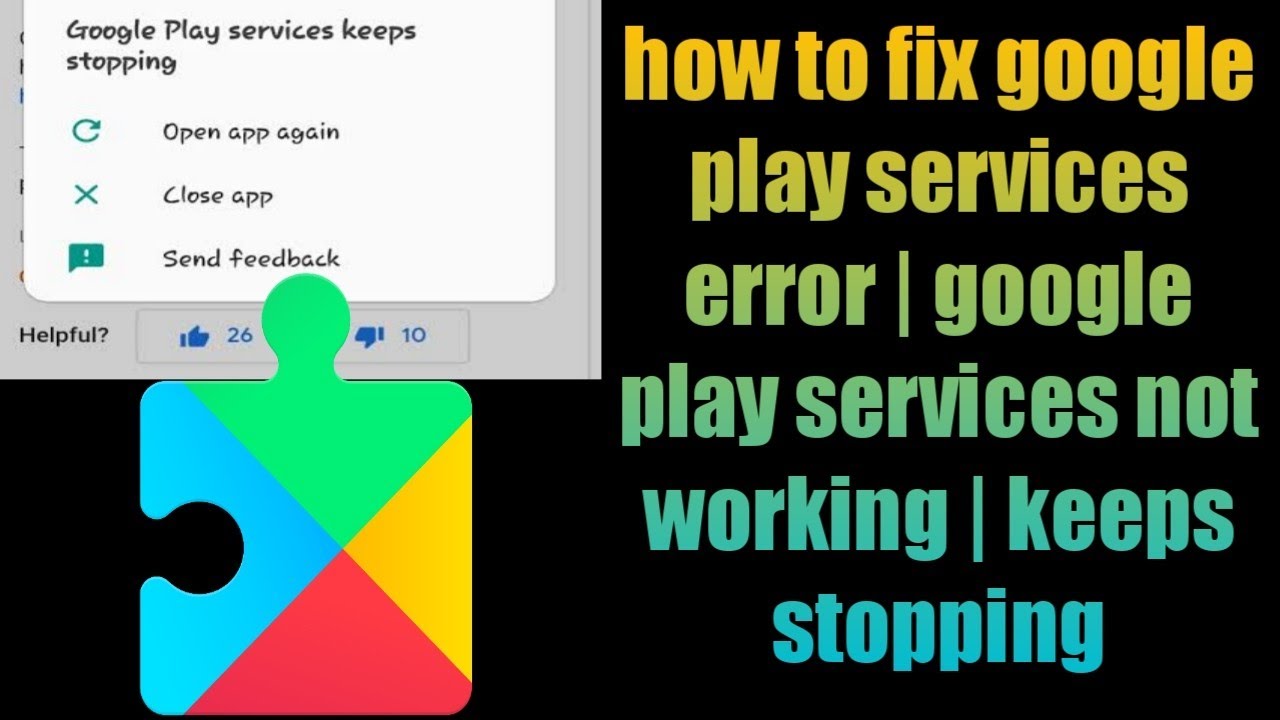 After restarting your mobile Android, you should try to force an update to Google Play Services. You should not need to do this in most cases, but it is worth a try if you continue to experience problems with this function.
To do this, go to the Google Play Services entry in Settings, as we mentioned earlier. Expand the "Advanced" section and press the Application details option to open the page in the Play Store.
If you are on your Android smartphone, you can open the Play Store page of the Google Play services to directly access it. The green button will show Disable if it is updated and Update if you can install a new version.
Also, you can do so by visiting the Play Store in a web browser and logging in with your Google account. Open the link above to the Google Play services page and look for an update there.
For advanced users: install Android Google Play Services Beta
The above should work in most situations. But if you are desperate, installing a beta version. Which is an experimental update that has not been fully tested of Google Play services can force an update.
At the outset, we do not recommend this option, except as a last resort. In the best case, it could make your Android device work again. But if this method works, you will not update it to the latest version of Google Play services. Instead, it will be updated to an experimental version of the software, which can damage many of your applications.
The process is simple and is best done on a desktop or laptop PC where it is connected to the main Google account associated with your device. First, go to the Google Play Services Public Beta Program page. On that page, follow the link under the Subscribe section, using the subscription URL header. Now, click on "Become a tester" to join.
Once you have registered, Google will automatically send the beta versions of Play services to your device. You can try to force them by doing the third alternative of the previous process, mentioned before.
If you change your mind, you can leave the program at any time. Visit the beta exclusion page of Google Play services to leave it. However, this may require you to uninstall the Google Play Services before it works normally again.
When you can't update Google Play services
If you belong to one of these categories, Your mobile device probably cannot update Google Play Services using the method described above.
Android 4.0 and later versions cannot update Google Play services
As of 2018, Google is no longer compatible with Android 4.0 Ice Cream Sandwich or lower. This means that if you have an Android device with one of those versions, you cannot install or update Google Play Services. These users can install a custom ROM or try to download the Google Play Store alternative as we mentioned earlier.
Unregistered phones cannot update any Google software on Android
If you purchased your device in India, China, the Philippines, Vietnam and elsewhere in East or Southeast Asia, there is a possibility that it will come with an unlicensed or "uncertified" version of Google Play services. Google recently blocked access to the Play Store for many of these users.
However, the company also left the door open for registration. However, the registration process requires skipping some processes. Go to the Device Registration section for information on how to do this.
Very modified Android devices
If you installed a custom version of Android or modified its system directory by rooting. We tell you that there are too many variables to consider when something goes wrong. The instruction provider here will not be very helpful.
Mobile registration: fix the error «The device is not registered with Google»
To use Google software, such as Google Play, Gmail and Google Calendar, device manufacturers must obtain permission from the tech giant. Some manufacturers do not bother with this and instead install uncertified copies of Google software on their smartphones. In this way, Google began to take strong measures against this practice on devices some time ago.
Also, unlicensed versions of Android can still update Google Play Services. However, you must first register your device with Google. The process is simple. It requires that you visit the registration page of non-certified Google devices.
Once you're here, you'll need to acquire the Android Framework ID of your device. The easiest way to do this is to use the Device ID application. Because of your problem, you probably don't have access to Google Play. Therefore, you will have to download the APK manually and load it laterally to install it.
After retrieving it from the application, enter the Google Services Framework Android ID in the Uncertified Device Registration page. The process is not immediate; It can take several hours. So once registered with Google, you should be able to manually install the Google Framework Services, which will allow you to continue using and updating the Google Play Services.
Download the Google Play Services APK for Android
Similarly, we do not recommend manual installation of any APK in all cases. This carries risks, such as contracting a malware virus or destroying your device. In addition, a manual installation can take hours of your time. Sometimes, updating your mobile is the only profitable option.